Friends Kept Trapped Classmate's Seat Warm While He Was Still in Thailand Cave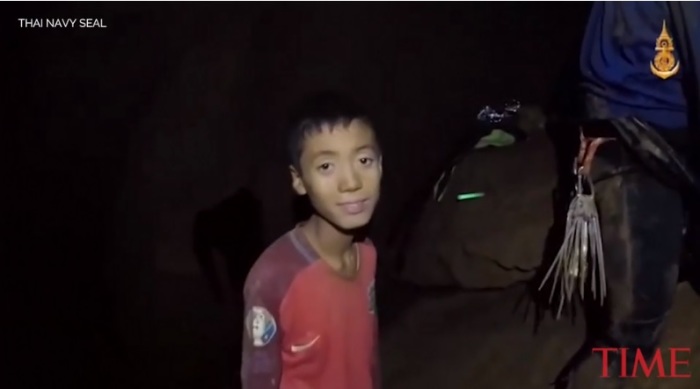 It took a while before the rescuers successfully brought out all the 12 members of a Thai youth soccer team called the Wild Boars and their coach from a cave in northern Thailand. But the schoolmates of one of the boys were already awaiting his return.
ABC News' 20/20 released an exclusive sneak peek of where host Matt Gutman spoke with English teacher Carl Henderson from a local school located within the boy's community. According to Henderson, his students were keeping the seat of one of the boys warm while praying for his safe rescue.
"His best friend went and sat in his chair and said, 'Okay, I'm gonna sit here until he comes back,'" Henderson told the host as reported by People.
The show also mentioned that the schoolmates came up with a card that was dedicated for the trapped boy and posted it on the class whiteboard. The message said, "We miss our friend so much."
However, it will not be too long before they can be reunited with their friend as the rescuers had announced that all the trapped members of the team were already safe outside the flooded Tham Luang cave since Tuesday.
Now that they are out, their classmates and teachers were already coming up with ways to help them return to their normal lives after their traumatic situation.
"We will not push them too hard on their studies," Principal Kanet Pongsuwan of the nearby Mae Sai Prasitsart School, where six of the boys go to, said in a statement posted by WFMY 2. He also mentioned that the boys will be given extra tutorial sessions so that they can catch up on their missed work. They will also be excused to take the exams that were scheduled for next week.
In addition, 14-year-old Waranchit Kankaew also shared his plans when three of the trapped players comes out. "When my friends are back, we will do everything as normal. We will go to lunch together, we will play football together," he said.