Funeral for Robert H. Schuller Will Be Held at His Former Crystal Cathedral, Now Owned by Catholic Diocese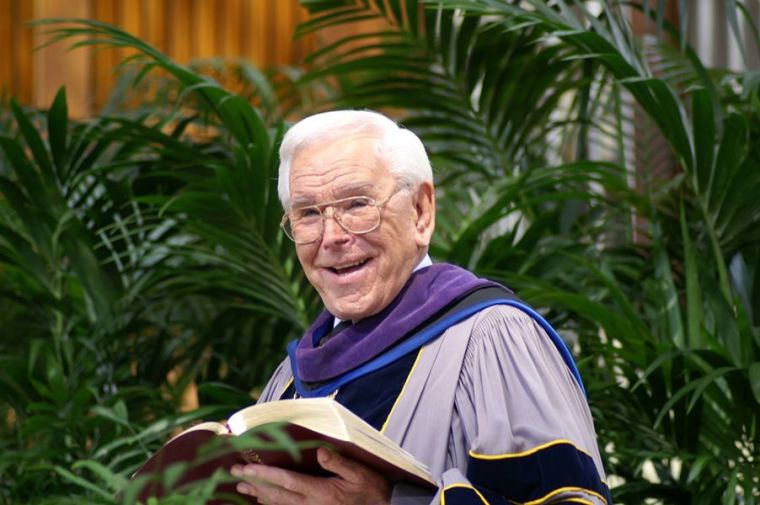 Services for Crystal Cathedral founder, the Rev. Robert H. Schuller, will be held in the very iconic sanctuary that his ministry created.
While it's now under the ownership of the Roman Catholic Diocese of Orange and named Christ Cathedral, the large southern California church building will be used for the famous televangelist's funeral.
Carol Schuller-Milner, daughter of the former "Hour of Power" host and head of Crystal Cathedral Ministries, announced the details last weekend.
"A funeral service for Crystal Cathedral founder Robert H. Schuller has been scheduled for 10 a.m. April 20 at the Christ Cathedral in Garden Grove," noted the Orange County Register.
"The closed casket memorial will end with a procession into the Memorial Gardens where Schuller will be buried next to his wife, Arvella, who died a little over a year ago."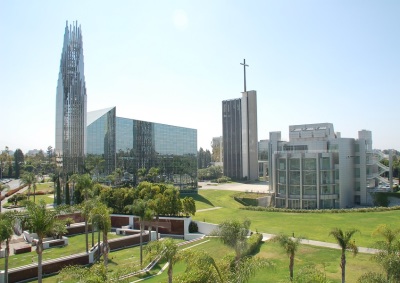 In 1951, Schuller and his wife founded the Crystal Cathedral church in Garden Grove, Orange County, California.
In 1970, Schuller started the influential and popular "Hour of Power" religious program, which remains on the air today and is helmed by his grandson.
Ten years later, the pastor started services in his new Crystal Cathedral, an imposing glass and steel sanctuary with approximately 10,000 windows and thousands of regular attendees.
By 2010, however, Schuller's Crystal Cathedral Ministries found itself deep in debt. The ministry filed for Chapter 11 bankruptcy, owing over $7 million to creditors.
The Crystal Cathedral building was eventually sold to the Diocese of Orange for $57.5 million, and later renamed the Christ Cathedral in 2012.
Over the last few years, the elder Schullers also became embroiled in legal actions surrounding the level of financial compensation they received from Crystal Cathedral Ministries.
Last week, Schuller died at age 88, at a nursing home in Los Angeles following a battle with cancer that had been diagnosed back in 2013.
Robert Vernon "Bobby" Schuller, grandson of Robert H. Schuller who oversees Shepherd's Grove, the new name for Crystal Cathedral Ministries, issued a statement last week regarding his grandfather.
"I have the incredible honor of carrying on my grandfather's legacy by teaching people that they are not what they do, not what they have, and not what people say about them. They are the beloved of God," reads the statement in part.
"'The Hour of Power' team is dedicated to keeping Schuller's legacy alive by providing our messages, old and new, to those who need to hear them most."
According to the OC Register, the burial of Schuller will be a private event, however individuals can view the ceremony from the Memorial Garden's perimeter.