Gabby Douglas More Popular Than Michael Phelps With NBC Olympics Audience
Gymnast Gabrielle "Gabby" Douglas, who wowed the world when she captured gold in the All-Around competition and helped secure another top medal for Team USA in the final, has apparently become so popular with viewers of the 2012 Summer Games that the 16-year-old American is attracting fans online.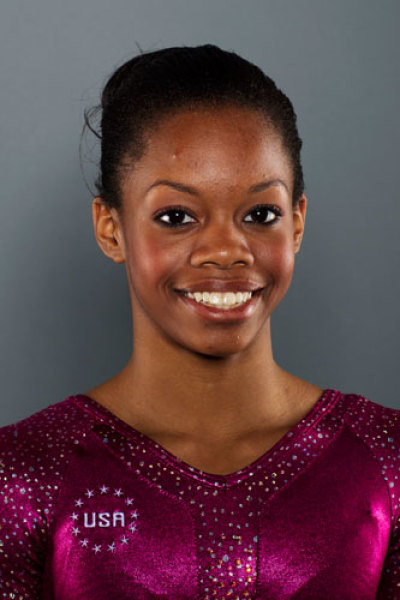 "Gabby Douglas Most-Clicked Athlete on NBCOlympics.com," the peacock network shared in the headline of a press release this week, revealing that Douglas has attracted 18.27 million views on the website.
Phelps, who is the most decorated Olympian in history and closes out his career with the 2012 Games, pulled in 7.04 million as NBCOlympics.com's "Most-Clicked Athlete."
The news came amid criticism of NBC's coverage of the Olympics, with spectators questioning the network's decision to delay broadcasts of the events, which are accessible live online. Despite the criticism, NBC has managed to attract record numbers of broadcast viewers as well as millions of viewers taking advantage of its technology offerings.
"NBCOlympics.com has surpassed one billion page views across its computer, mobile and tablet platforms, including the two NBC Olympics apps, NBC Olympics Live Extra and NBC Olympics," the network reported on Monday. "With six days remaining, the London Olympics page view total is 1.1 billion, nearly surpassing the total page views for the entire 2008 Beijing Olympics (1.2 billion)."
Much of the credit seems to be due to the popularity of Douglas, who became the sport's first African-American to win gold at the Olympics.
"Gabby Douglas – the women's gymnastics all-around gold medalist who also won gold as a member of Team USA – is by far the 'Most Clicked Athlete' on NBC Olympics.com with 18.27 million views, more than 11 million more than the most-decorated Olympian of all time, Michael Phelps, who won four gold and two silver medals here in London," NBC reported.
Since impressing Americans with her historic feat, bubbly personality and big smile, fans – and critics – have been discussing everything from her faith in Jesus Christ to her choice of hairstyle during competitions.
But most off all, the Virginia native has attracted the support of Christian fans who have expressed admiration for her open devotion to God.
After winning the Women's All-Around competition, Douglas said in an interview: "It is everything I thought it would be; being the Olympic champion, it definitely is an amazing feeling. And I give all the glory to God. It's kind of a win-win situation. The glory goes up to Him and the blessings fall down on me."
"She is an amazing you woman and we need more people who are willing to publicly give God the glory," shared one reader of The Christian Post's report on Douglas' victory.
Rapper and evangelical Christian Lecrae Moore also gave the pint-sized "Flying Squirrel" a shout out on Twitter, congratulating her for the gold medal victory.
Douglas, who separated from her family before the Games so she could train in Des Moines, Iowa, will likely have an impact on fans even after the Olympics, as she reportedly has numerous endorsement deals headed her way.
Others in NBCOlympics.com's "Top 10 Most Clicked Athletes" list are: McKayla Maroney - Gymnast, USA - 6.04 million; Jordyn Wieber - Gymnast, USA - 5.94 million; Aly Raisman - Gymnast, USA - 3.01 million; Misty May-Treanor - Beach Volleyball, USA - 2.45 million; Missy Franklin - Swimmer, USA - 2.36 million; Usain Bolt - Track & Field, Jamaica - 2.33 million; Ryan Lochte - Swimmer, USA - 2.27 million; and Serena Williams - Tennis, USA - 1.83 million.