Gal Gadot Net Worth: How Much Money Does the 'Wonder Woman' Star Have?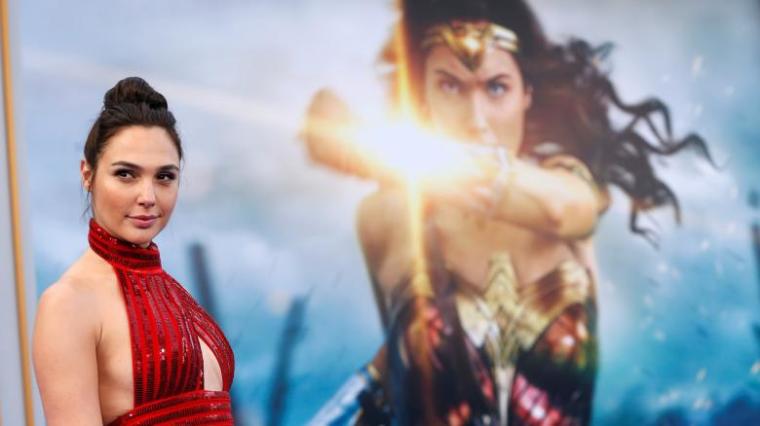 Gal Gadot is currently one of the most talked-about actresses in Hollywood after her hit film "Wonder Woman" broke records last week. Aside from her personal background, fans are wondering how much the 32-year-old model is worth.
Celebrity Net Worth notes that Gadot has a net worth of $10 million. The actress reportedly has a passion for super motorcycles and she is a proud owner of a black 2006 Ducati Monster-SRS.
Born on April 30, 1985 in Rosh HaAyin, Israel, Gadot first gained popularity when she represented her country in the 2004 Miss Universe. Being an Israeli citizen, Gadot served two years in the army as part of her home country's military conscription. She also entered law school but later decided she wanted to pursue an acting career.
Despite her numerous accomplishments in life, Gadot shared that being a parent is one of her greatest achievements."It's cheesy, but I feel like Wonder Woman when I give birth,' she previously told News.com.au. "When you deliver, you feel like you're a god. Like 'Oh my God, I made this.'"
The former beauty queen and her husband, businessman Yaron Varsano, have been married since 2008 and they have two kids together: Alma (born in 2011) and Maya (born March of this year). Gadot recently revealed that she was five months pregnant with Maya when she was shooting for the movie.
"Wonder Woman" has been a box office success since its premiere this past weekend. The film, which is directed by Patty Jenkins, received rave reviews from critics and Gadot's fellow superhero movie stars.
Gadot will reprise her role as Wonder Woman in the upcoming 2017 film "Justice League." Although she is best known for playing the Amazonian princess, Gadot also appeared in "Fast and Furious" films. Her most recent films include "Keeping Up with the Joneses," "Criminal," "Triple 9" and "Kicking Out Shoshana."