Gal Gadot Responds to Criticism That She's 'Too Thin' to Play Wonder Woman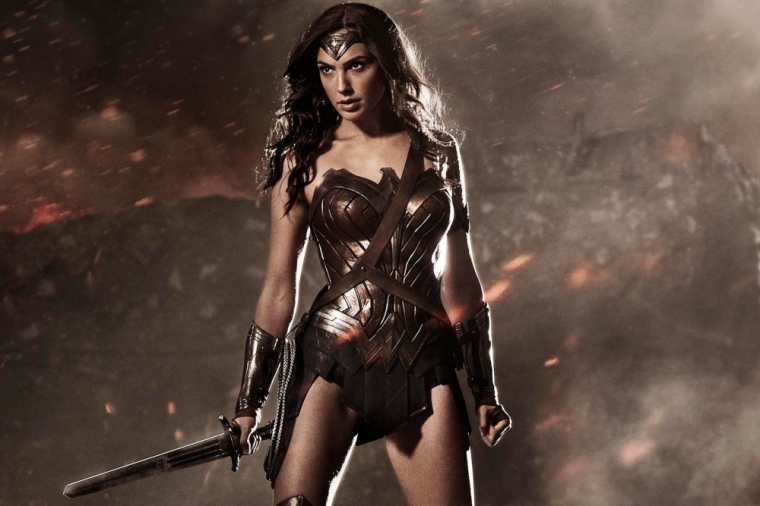 Israeli actress and model Gal Gadot has responded to criticisms she is too slender to play the role of Wonder Woman in the Warner Bros. superhero offering, "Batman v Superman: Dawn of Justice."
"Fast & Furious" star, Gal Gadot, who has been deemed by Justice League fans as "too skinny" to play Amazonian Diana Prince in a Wonder Woman role for Warner Bros.' upcoming "Batman v Superman: Dawn of Justice," countered critics with a reply of her own.
The Israeli model and actress, who was last seen as Gisele Yashar in "Fast & Furious 6," was announced to play Wonder Woman in December 2013 for the sequel to DC Entertainment's "Man of Steel."
Amid claims Gadot is "too thin" and her breasts "too small" to play the superpowered Amazonian warrior princess, Gadot shrugged off the criticisms in stride.
"They said that I was too skinny and my boobs were too small … They said my head was too big and my body was like a broomstick," the 29-year-old model-turned-actress told Robot Underdog. "It's just empty talk. I can understand that part of what I'm doing means being exposed. And part of being exposed is being under fire."
Prior to becoming a model and an actress, Gadot served as a soldier for the Israel Defense Forces for two years before she joined and won the 2004 Miss Israel pageant and went on to represent her country in the 2004 Miss Universe.
She was cast in the "Fast & Furious" franchise primarily because director, Justin Lin favored her military background and her knowledge of weaponry.
According to "Batman v Superman: Dawn of Justice," Zack Snyder, Gadot is amazing as an actress and possesses a magical quality that makes her ideal to play the mythical Amazonian warrior-princess, one of the most powerful female superheroes in the DC Universe.
Gadot went on to say that true Amazons cut off their right breast so as not to impede their archery, and while Warner Bros. tries to make all fans happy, it can't please everybody.
"Batman v Superman: Dawn of Justice," scheduled to premiere on March 25, 2016, will see the return of Henry Cavill as Superman, Amy Adams as Lois Lane, Diane Lane as Martha Kent, and Laurence Fishburne as Daily Planet editor-in-chief, Perry White.
New characters will include Gadot, Ben Affleck as Batman, Jesse Eisenberg as Lex Luthor, and Jeremy Irons as Batman's butler, Alfred Pennyworth.