Game Developers, Christian Charity Team Up to Inspire Good Deeds (VIDEO)
Can playing games on Facebook actually bring some good results? Yes, and increasingly so, say creators of online games that aim to save lives in addition to entertain.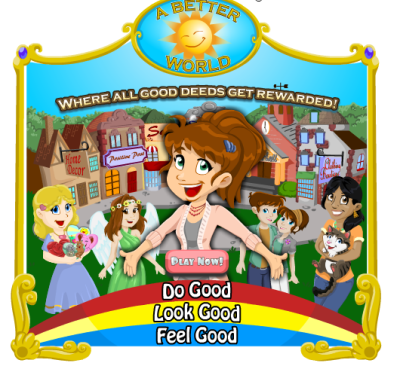 ToonUps is a digital entertainment company that creates online games and apps with a mission to "brighten the world." The company is about a decade old, but after a few years of existence, its founders – Raymond and MarySue Hansell and their son, Greg – decided they wanted to use their products in a "more uplifting way," to help people advance their lives, Mr. Hansell told The Christian Post. The vehicle to do that could be online gaming, it occurred to the family – a relatively new and booming field that blends smoothly with another thriving industry – social media.
Hansells started looking around for a proper charity to partner with, which would be "a technology-friendly" organization to work with, as well as one that could do "the maximum amount of good" for the money, and had real passion for the nature of the game, Greg Hansell said.
The family found CURE – an international nonprofit that "heals the sick and proclaims the Kingdom of God," and is the largest provider of reconstructive surgery to disabled children in the emerging world. CURE's hospital in Kijabe, Kenya has allowed more than 1.5 million patient visits and over 121,000 corrective surgeries since its establishment in 1998, according to the organization's statement. CURE has also trained more than 2,400 medical professionals, raising the standard of care in the countries where it operates. CURE is also set to partner with the Tim Tebow Foundation to build a children's hospital in the Philippines.
On Dec. 1, ToonUps challenged the online community to do something positive and share it with others within "A Better World," their newest interactive Facebook game available via app, by posting about their good deeds in various sections of the game. If gamers posted 1 million good deeds in two months, the company promised to donate $10,000 to CURE for surgeries that would help 10 children who might otherwise never receive the medical attention they need.
The outcome surprised even the creators of the game. The goal was reached on Jan. 22, more than a week before the Jan. 31 deadline. The popularity of the game supporting a noble cause may be highlighting how important the realm of Internet gaming is becoming for charities across the globe, ToonUps' founders told CP.
"Social gaming is exploding," Raymond Hansell told CP. "And effectively we've created with this – we pioneered with a few others – this entire idea of [pairing] your games with good causes."
People are using Facebook, Twitter and other social media networks to communicate in ways that were not possible before, "and it's changing the planet," giving philanthropists a whole new range of opportunities, he added.
Facebook currently has an estimated 800 million users. Half of that online community play games, statistics show. According to All Facebook, a social media blog, 56 million people play such games daily, reflecting more than the entire population of England. Some 290 million people play monthly, which is nearly the population of the United States, the blog claims. Via online games, whole new audiences can be reached. And that is what ToonUps decided to utilize.
"We wanted to use that force for good deeds," Raymond Hansell told CP.
"We only see the beginning of what could potentially have a huge impact on philanthropy and altruism," Greg Hansell said, referring to using such online communities for charitable causes.
When launching the challenge, the family was touched by the story of one victim in particular – Misozi Felix from Malawi –  a 3-year-old girl whose right leg was destroyed by a bone infection. The little girl has learned to walk using her hands and one good leg, and thanks to the Hansell's ToonUps Facebook challenge, will undergo surgery to have her right leg restored.
"We're very excited to hear that she'll be able to have the surgery," MarySue Hansell told CP.
"We were impressed and deeply impacted by the sheer numbers of people willing to help out through 'A Better World,'" Joel Worrall, vice president of CURE, said in a statement, adding that anyone can visit CURE's website to see the children that will be helped.
To join "A Better World" on Facebook, one creates an avatar and explores the virtual world that is designed to be a better reflection of reality. Areas in the game, including the Gratitude Grotto, the Sanctuary of Hope and the Department of Do Good, provide opportunities to post "do-good" activities that contribute to community goals. Players can share their good deeds, notes of encouragement, thoughts, or gifts with their Facebook friends within the game.
"In this virtual world, a social game, you can express gratitude for things in life, you can send love to people that you care about, that you want to encourage. You can send a positive post to somebody to encourage them, to inspire them," Raymond Hansell told CP.
ToonUps announced recently that it will continue its charitable work with a new initiative called "Reach for the Stars."
View the trailer of "A Better World" below: