Gay, Atheist, Millionaire Robert W. Wilson, Who Committed Suicide Gave Millions to Catholic Church; Told Bill Gates His Giving Pledge Was 'Worthless'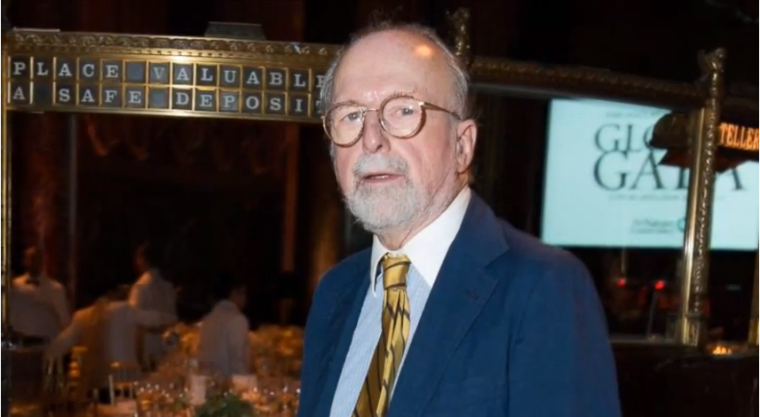 Although he was openly gay and atheist, retired millionaire hedge-fund founder and philanthropist, Robert W. Wilson, who committed suicide in New York City just over a week ago, gave millions to the Catholic Church.
A New York Times report recently highlighted that Wilson, who was 87 when he died, began giving money to the Catholic school system of the Archdiocese of New York totaling some $30 million over several years. The report highlighted that he considered the Catholic school system more efficient than the public school system.
Wilson, according to the report, also felt obliged to reveal his status as a former Episcopalian turned atheist in making the donations. The report pointed to a 2010 interview Wilson did with Philanthropy magazine in which he recalled a lunch conversation with the former Archbishop, Cardinal Edward M. Egan.
"'Well, now that you've given all this money to our schools, I should try to convert you,'" Wilson remembered the cardinal saying. "I said to him: 'Well, cardinal, if you do, I suppose I should try to convert you. The only problem is that if I succeed, you'll lose your job.'"
Last Friday, BuzzFeed Business reported on a series of email exchanges between Wilson and Bill Gates, who had invited the deceased philanthropist to join his "Giving Pledge."
The Giving Pledge, according to the initiative's website, "is a commitment by the world's wealthiest individuals and families to dedicate the majority of their wealth to philanthropy." It generally focuses on billionaires.
Wilson, whose highest estimated worth was valued at $800 million, declined Gates' invitation, telling him that the pledge was worthless.
"Mr. Gates, I decided more than 10 years ago to try to give away 70 percent of my net worth and have already given away one-half billion dollars. (I've never been a Forbes 400), so I really don't have to take the pledge," Wilson wrote Gates in an email dated June 2010.
"Your 'Giving Pledge' has a loophole that renders it practically worthless, namely permitting pledgees to simply name charities in their wills. I have found that most billionaires or near billionaires hate giving large sums of money away while alive and instead set up family-controlled foundations to do it for them after death," wrote Wilson.
"These foundations become, more often than not, bureaucracy-ridden sluggards. These rich are delighted to toss off a few million a year in order to remain socially acceptable. But that's it. I'm going to stay far away from your effort. But thanks for thinking of me. Cordially," ended the email.