Gay Conversion Therapy: Experiencing Jesus Is a Better Alternative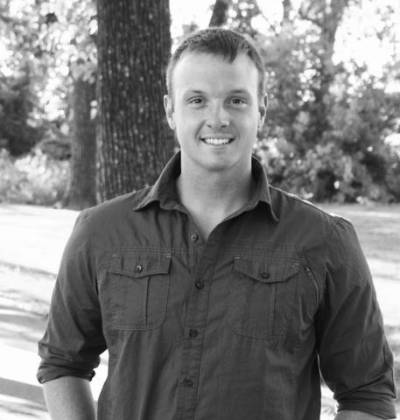 Yesterday I became aware of President Obama's push to ban gay conversion therapy for minors. Not long after reading Obama's remarks, my social media newsfeeds began to fill with more support for this ban from Alan Chambers, the former president of Exodus International. Both of these men have repeatedly expressed their approval of same sex behavior and unions and are very vocal with their opinions that everyone else should join them in their approval, or be guilty of discriminatory hatred.
But I'm not here to write about Barack Obama or Alan Chambers. They've got enough haters. Please just join me in praying for them both regularly.
To be honest, my personal opinion regarding gay conversion therapy isn't all that positive. I understand that these conversion therapists use some biblical principles in their counseling, and therefore I don't think it's entirely a negative thing. There are much worse things that people are out there doing in the name of Christ, for sure. But it's my belief that the worst thing a same-sex attracted Christian can do is over focus on their same-sex attraction. And let's just be real – when someone is partaking in therapeutic exercises in order to rid themselves of same-sex desires, they're going to over focus on their same-sex desires. Transformation doesn't come by overanalyzing our sin to death, but by beholding the beauty of Jesus and being conformed to his likeness. Putting a big fat magnifying glass over our sin week after week doesn't bring freedom or transformation, but only prolonged enslavement and spiritual narcissism.
Nearly every person that I've heard from or have read who has gone through gay conversion therapy says that they come out on the other side having neither the freedom they desired from homosexual temptation or joy. So much of their mind's focus through their time in therapy was on being free from homosexual temptations – not on the person of Christ. They diligently pursued freedom from homosexual temptations – not to know the person of Christ. Their soul's hope was set on the freedom from homosexual temptations – not in the person of Christ. And when they didn't experience the transformation in their sexuality they desired or were promised, their joy was crushed. They felt distraught and totally unsure of what the Christian life was even really about anymore. And I think that they found themselves in this despairing state because the One who was supposed to be the anchor of their soul was just treated as a means to getting what they really wanted most: freedom from homosexual temptations.
People who participate in gay conversion therapy are often under the assumption that total freedom from sinful inclinations can be experienced in this life, and that's simply not true. Every Christian will struggle with sinful tendencies and temptations until they are free from this fallen body. Our focus and hope in this life shouldn't be ridding ourselves of same-sex desires. Our focus and hope in this life should be seeing and experiencing more and more and more of Jesus. It's my opinion as a same-sex attracted Christian that being loved and discipled in the context of a local church brings far more holistic healing and freedom from sin than being saturated in gay conversion therapy. That's been my personal experience anyway. I'm still mainly attracted to the same sex with some level of heterosexual desire – I'm definitely far from "straight" – but I don't think freedom necessitates the absence of temptations. I think freedom is being able to have joy in God in the midst of temptations.
I am fully supportive of biblical counseling that truly exalts the person of Christ and focuses on finding joy through repentance and faith in him. I went to a biblical counselor multiple times in early 2013 when I was struggling intensely with my same-sex desires and it was an incredible experience. But do you know how much we talked about homosexuality in those sessions? Maybe 5% of the time – and that's being generous. Instead, we had our Bibles out and minds centered in on Jesus and seeking to see and know more of him. My biblical counselor pointed me away from myself and toward Jesus, and that is where I found joy and peace.
Now do I think that the government should have the authority to keep parents from seeking out conversion therapy for their kids? No, I don't. That's an over-step of power, in my opinion. But my hope would be that in the years to come that Christian parents would choose to connect their same-sex attracted kids with biblical counselors or into discipleship relationships that focus on Jesus, rather than gay conversion therapy. It's a much better alternative, in my opinion . . . and in my experience.
Matt Moore is a Christian blogger who was formerly engaged in a gay lifestyle. You can read more about him at www.moorematt.org.