Gay Vicar Pushes Church of England to Celebrate Transgender Identity Like a Baptism; Sex Change Surgery Is 'Absolute Trauma' Clergy Must Mark Occasion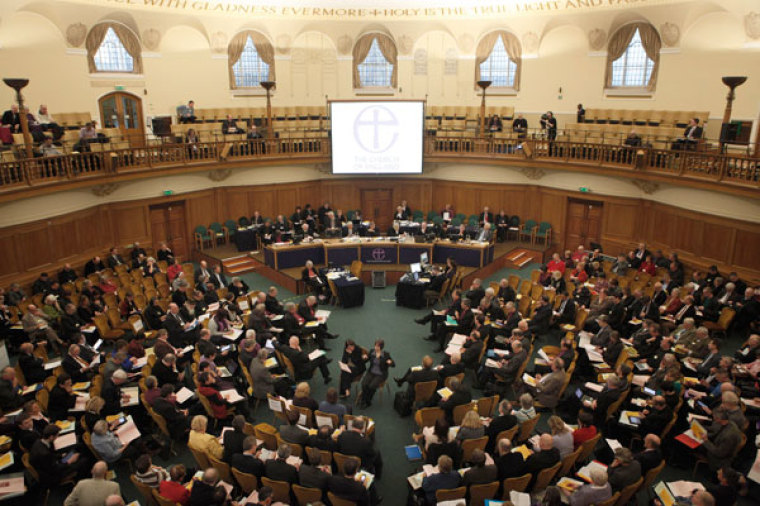 A vicar in the Church of England has proposed a motion that would allow for a liturgical celebration of an individual's identity following gender transition, much like a baptism, and would include a renaming ceremony.
The Rev. Chris Newlands, the vicar of Lancaster Priory, recently proposed the motion for the church's General Synod to consider.
"That this Synod, recognising the need for transgender people to be welcomed and affirmed in their parish church, call on the House of Bishops to consider whether some nationally commended liturgical materials might be prepared to mark a person's gender transition," reads the motion.
Newlands, who is in a civil union with another man, told the U.K. publication The Guardian his reasons for wanting the church to celebrate transgender identity.
"It's an absolute trauma to go through this, with the surgery, as people get a lot of transphobic bullying,"  asserted Newlands. "The church needs to take a lead and be much more proactive to make sure they are given a warm welcome."
Newlands told The Guardian that he "was asked by a church member who had undergone gender reassignment if he could be re-baptised. Recalling the conversation, Newlands said: 'Once you've been baptised, you're baptised.' He said: 'But I was baptised as a girl, under a different name.'"
The vicar continued: "I said: 'Let me have a think about it.' So we did and then we created a service, which was an affirmation of baptismal vows where we could introduce him to God with his new name and his new identity."
This is not the first time that Newlands has been a critic of the Church of England over its position on sexual ethics matters.
In 2012, Newlands declared that the church had a "glass ceiling" for clergy who were openly gay and supported same-sex marriage.
The motion for church celebration of transgender identity is not without its critics. Andrew Symes, the executive secretary of the conservative Anglican Mainstream, told the Guardian that the "Christian faith has always taught that people are created male and female."
"We are aware there are a number of people who want to change from one gender to another and that's a new thing for the church to deal with," said Symes. "It would be something that would go against the teachings of the church up till now. It would be something that would cause controversy."