George Clooney Says Wedding to Amal Alamuddin Will be in Venice 'in a Couple Weeks'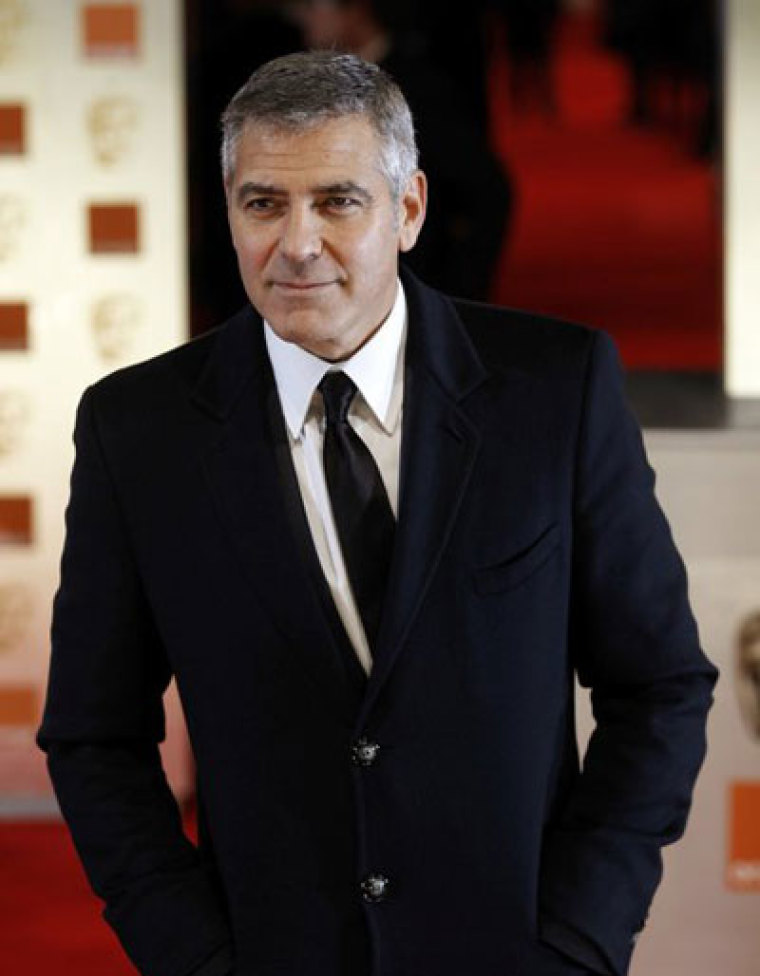 George Clooney and Amal Alamuddin are set to wed in Italy in coming weeks, reports claim.
The Hollywood actor, 53, attended a Celebrity Fight Night charity event in Florence on Sunday where he reportedly confirmed wedding plans. Alamuddin, 36, accompanied him to the event in Tuscany where he received a humanitarian award.
"I met my lovely bride-to-be here in Italy, whom I will be marrying, in a couple of weeks, in Venice, of all places," Clooney was quoted as telling the crowd.
Celebrity Fight Night was held in support of the Andrea Bocelli Foundation and the Muhammad Ali Parkinson Center.
The couple has not confirmed their wedding date, however, some reports claim they could tie the knot on Sept. 20. Clooney is said to have decided against holding the wedding at his Lake Como estate due to privacy concerns.
"George and Amal want to be married in Italy, but they need a location that offers them and their guests privacy," a source previously told Page Six.
Clooney, who is a successful actor, film producer and humanitarian activist, proposed to the British human rights lawyer in April.
The couple first stepped out together publicly during an outing in London in October last year, three months after Clooney's split from former pro-wrestler Stacy Keibler. They have since enjoyed a number of globe-trotting jaunts including a trip to Tanzania and New York City.
Alamuddin, who is a Lebanese-born human rights lawyer, is currently representing Wikileaks founder Julian Assange and is an adviser to Kofi Annan, the special envoy to Syria. Clooney recently gushed about his accomplished wife to be.
"I'm marrying up," Clooney told Variety magazine.
Clooney's mother Nina, 74, previously described Alamuddin as having a nice blend of "brains and beauty."
"We weren't at all surprised when they told us they were engaged, and we couldn't be happier for them," Nina said. "On an intellectual level, they are equals. That is very important to him. Amal's world couldn't be more different from the Hollywood lifestyle," she explained.