George Strait Farewell Tour Announced, 'King Of Country' to Retire (VIDEO)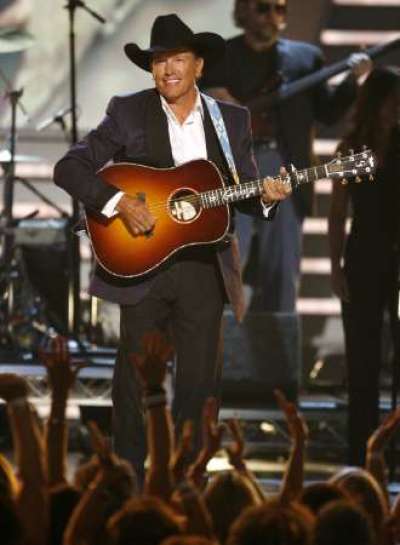 Country singer George Strait has announced that he will play his last tour at the age of 60.
Known as the "King of Country," the singer holds the record of having more number one hit singles- 59 in total- than any one in music history. After a successful professional career, which began in 1981 with the official release of his first single, Strait has decided that it is time to call it quits.
The singer will play one last tour, which will span two years before hanging up his bootstraps. The farewell tour has been titled "Cowboy Rides Away."
"I just don't want to go to the point where I show up and nobody else does, you know?" Strait said according to CBC News. "It's been great. I've been doing it for 30-some odd years and I've loved it. …. It's just the hectic part about touring and travelling and bam bam bam bam. I just feel like it's time for me to try something else."
Before Strait became a worldwide famous country star, he was a member of infantry in the U.S. Army and then went to Southwest Texas State University in San Marcos, Texas where he graduated with a degree in Agriculture. For side cash, Strait managed his family's cattle ranch.
At least 12 tour dates have been announced in the U.S. The first date will be in Lubbock, Texas in January of 2013. Martina McBride will join him in June, and she will remain with him for much of the tour.
Strait admitted that he felt emotional about the tour and was hoping to see some familiar faces before he said his last good bye.
"I hope people show up because we're going to a lot of the places we've been to for so long, from year to year, and it's kind of like saying goodbye to that," Strait said. "It's going to be a little emotional."
George Strait - Adalida - 1996 Houston Rodeo