Georgia Mall Bans Christian Women's Group From Praying; Says It Violates 'Code of Conduct' Policy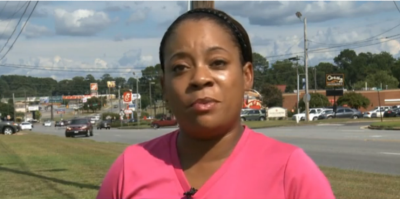 A mall in Georgia has garnered much criticism for reportedly barring a group of women from praying out loud at the shopping facility.
Dublin Mall, which is owned by MCK Properties, became the center of controversy after a security guard stopped a women's group from engaging in prayer.
Known as Dublin Girls Run, the small group of women were known to do fitness walks at Dublin Mall as well as a prayer circle, WMAZ reports.
"The group's run leader, Tammy Brantley, said the guard told them the rule was in place because another religious group had been approaching people in the mall," wrote Swilley.
"Brantley says the group of about 10 women weren't being loud or disrupting customers and have been walking since November 2013."
Conservative news sources like World Net Daily and Fox News have picked up on the story, with Fox columnist Todd Starnes writing a piece Tuesday on the matter.
"It's not uncommon for shopping malls to have rules of conduct. Some places ban saggy pants. Others won't let you ask people for money," wrote Starnes. "But a mall in Georgia may have one of the most unusual rules — they won't let shoppers pray — not even over their meals."
The incident from a few weeks ago involved a security guard stopping the group as they were praying before a walk around the mall.
Reportedly the women were in violation of Dublin Mall's Code of Conduct, which prohibits "disorderly conduct, or other disturbances which disrupt or endanger any patrons, guest, merchant or employee in the shopping center."
John Engler, vice president of MCK Properties, released a statement earlier this week claiming that the shopping center is not opposed to religious expression.
"The mall first and foremost has no issues or objection whatsoever with anyone of any religion denomination privately and quietly praying over [their] food before they eat," said Engler.
"The Dublin Mall and the management are not opposed to prayer or any religious affiliations which has also been stated in the last week; however, these practices should be done in the appropriate locations under the appropriate laws and confines with-in Dublin or anywhere in the state of Georgia."
Engler also stated that "the mall is impressed with the passion the community has displayed in its religious conviction."
"The Dublin Mall does not have a problem with people who privately pray or show devotion for their religion, but the mall does have a duty to the community to provide a shopping experience which is conducive to all who walk through its doors," said Engler.
Controversy to the mall's policy may continue. A Facebook event hosted by Dublin resident Brandon Berry was created in response to the Engler statement.
Titled "Power Display of Prayer," the event scheduled for Thursday evening has as of Wednesday morning over 440 people listed as "going" and over 100 more as "maybe."
"This may not have been a major victory, a minor win at best, but I believe we should still gather to celebrate the fact that we can pray in OUR mall and meet with small groups and do so quietly as long as we do not disrupt commerce or offend patrons," reads the event description.
"This is not the only battleground. I will continue to fight to regain our rights completely. Please join us in a prayer of thanks for this small staple the Lord has given us and prayer for Christian oppression worldwide."