Woman Raped by Migrants Admits to Lying About Attackers' Nationality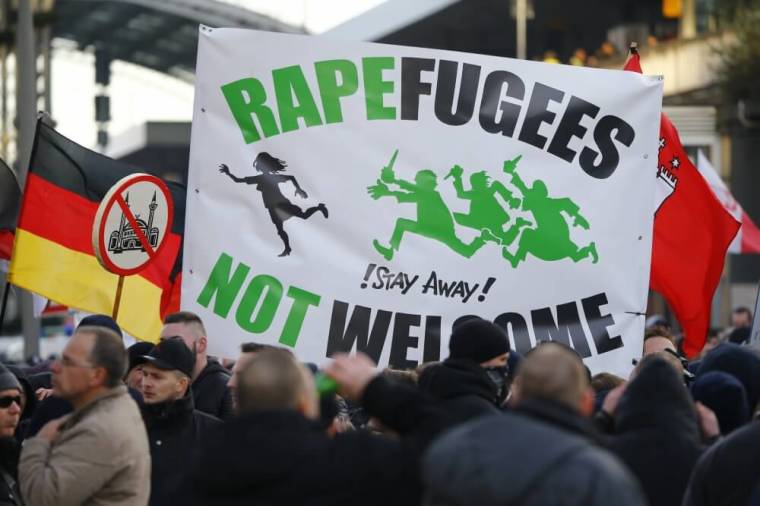 A left-wing German politician who was raped by three migrant men in January in the city of Mannheim has admitted that she lied about their nationalities and falsely claimed they had spoken German because she was afraid of encouraging racism.
Breitbart News reported that Selin Gören, a spokeswoman for the left-wing youth movement Solid, was attacked by three men in a play area late one January night while she was working as a refugee activist. She went to report the sexual assault to police immediately after the attack, but omitted details about the ethnicity of the men, and also failed to mention that they were speaking Arabic or Farsi.
She told police her attackers were speaking German and had also robbed her, but 12 hours later went back to tell the truth.
Gören explained in an interview with Spiegel magazine that she had initially lied because she did not want to create "more hatred against migrants in Germany," given the large anti-refugee protests that gripped the country following the mass attacks against women in Cologne and other cities that have been linked to migrants.
Stefani Weiss, director and expert on European politics at Bertelsmann Stiftung, an independent, nonprofit German foundation, told The Christian Post in January that the mass attacks on women and initial suspicions of police cover ups represent a failure on part of authorities.
Weiss warned, however, that Germany has had long standing problems with North African men for years, which should not be confused with the current refugee crisis of mostly Syrian refugees coming into Europe, fleeing civil war and terrorism.
"OK, there are problems — some of these problems with North African men are long standing. But there is no reason to muddle this with the actual refugee crisis, where men and women and children are trying to seek shelter and protection from these kinds of abuses," Weiss told CP.
In a post on Facebook Gören addressed a fictional migrant and said: "I'm going to scream. … I will not stand by and watch, and it can happen that racists and concerned citizens name you as the problem. You're not the problem. You're usually a wonderful human being who deserves as much as any other to be safe and free.
"I will not stand by and watch and let it happen that racists and concerned citizens name you as the problem."
An anti-rape group in Germany called Gesa in Kassel - Active Together Against Sexual Violence — has said that cases of sexual assault carried out by male migrants have only been increasing.
"The perpetrators often come from cultures with a different image of women," said Steffi Burmester of GESA, according to MailOnline.
"They are alone and looking to banish their humiliation of flight with confirmation of their masculinity. This is neither to apologize nor to accept their actions, it is how it is."