Germany vs Argentina: Watch World Cup Final 2014 (TV Schedule)
Germany and Argentina will play in the World Cup 2014 Final on Sunday as both teams look to win their first World Cup title since 1990 and 1986 respectively. Germany will be favorites after destroying Brazil in the semifinals, but Argentina will be trying to win the title for South America and stop a European team winning the World Cup in the continent for the first time.
The game is scheduled to kick off at 3 p.m. ET and can be watched on TV on the ABC network.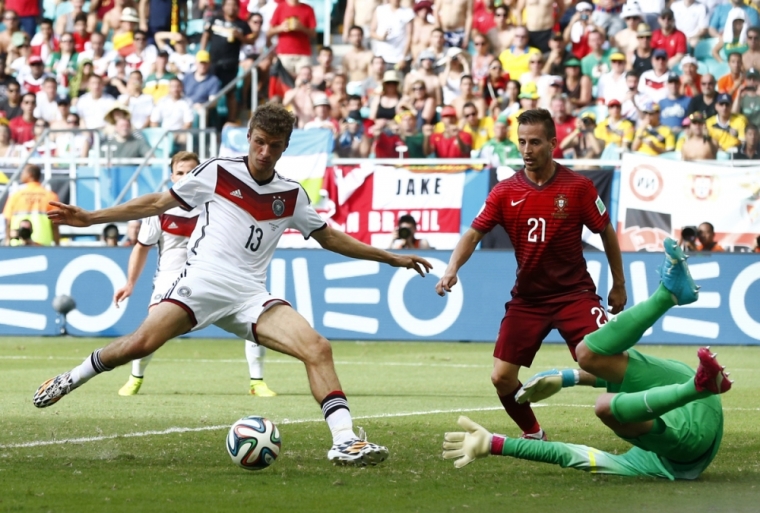 Both teams have made it through to the Final following dramatic semi-final wins, but in very different circumstances.
Germany's win was dramatic mainly due to the shock of how comprehensively they destroyed hosts Brazil. That 7-1 win left the footballing world in a state of shock, and has made Germany big favorites to win the World Cup trophy this year.
Argentina meanwhile played out a tense and often drab semi-final against the Netherlands. That game ended goalless, with only a handful of shots on target throughout the two hours of play. However, the climax was extremely dramatic as Holland were unable to repeat their penalty heroics performed to defeat Costa Rica in the quarter-finals, and they crashed out as Argentina snatched the place in the Final.
In team news for the Final, Germany are expected to name the same starting 11 who lined up against Brazil.
For Argentina meanwhile, Angel Di Maria has returned to light training after a thigh injury, however, the general consensus surrounding his condition is that he will be extremely unlikely to be fit enough to start the game.
However, striker Sergio Aguero has recovered from his injury and is expected to rejoin the side at the expense of either Ezequiel Lavezzi or Gonzalo Higuain.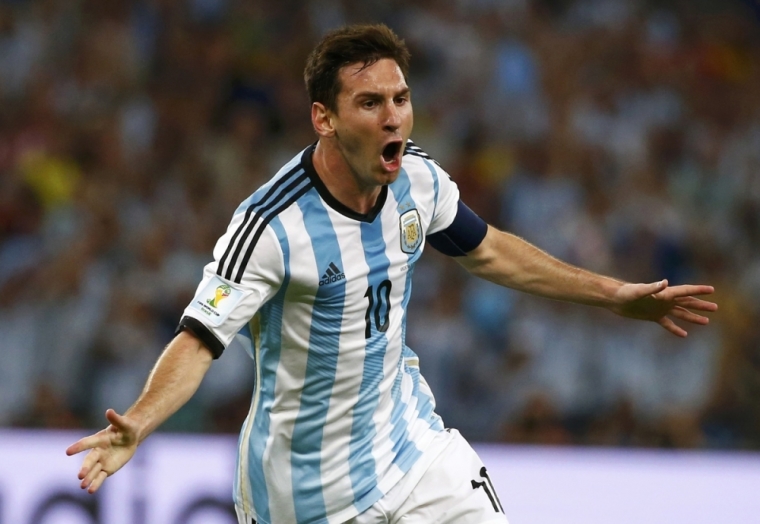 Some have touted that Argentina will revert back to a three man trio up front, which they played earlier in the tournament, with Higuain, Aguero and Lionel Messi making up the front line. However, others have suggested that would play right into the German's hands, and that Argentina would be unlikely to select such an attacking line-up against a rampant German team.
What is more likely, according to some pundits, is that Argentina will look to nullify the German attacking threat throughout the first half, making sure they go in at half time at least on level terms. Then as the game wears on they will try and snatch a winner on the break. Their initial priority will be not to concede, which could open the floodgates for Germany, in the same way that Brazil's hopes were destroyed in just minutes in the semi-final against the European side.
This is the third World Cup Final between these two sides; the first came in 1986 when Argentina won 3-2. However, four years later in Italia 1990, West Germany gained their revenge by defeating their fierce rivals 1-0.
Neither side have won the tournament since then, but what is certain, is that more than two decades later, one of them will walk away with the trophy again on Sunday.
Germany vs Argentina will kick off at 3 p.m. ET and can be watched on TV on the ABC network.
World Cup Final 2014 Mario Gotze Goal ~ Germany vs Argentina
Lionel Messi Near Miss at 47' - Germany vs Argentina World Cup Final 2014