Girls' School Head Stops Calling Students 'Girls,' Fearful of Offending Transgender Students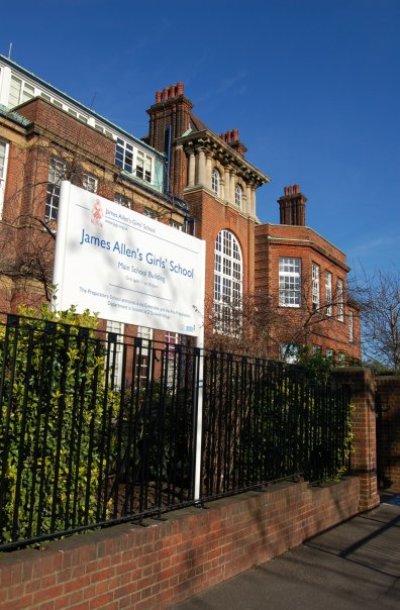 The head of one of the leading all-girls schools in London said that she will no longer be calling her students "girls," in order to avoid potentially offending pupils who are questioning their gender.
"I try not to say 'girls,' [but] when you have been teaching for 20 years it is very hard not to say 'girls,'" said Sally-Anne Huang, headmistress of the private James Allen's Girls' School in south London, according to The Sunday Times.
Huang revealed that she has changed her vocabulary in recent years, as transgender issues have become more prominent.
The headmistress said that she tries to say "pupils" instead of "girls," and use the pronoun "they" instead of "she," in order "to be sensitive to the feelings of transgender students."
The James Allen's Girls' School, which teaches ages four to 18, also allows the students to wear trousers, cut their hair short, and be called boys' names.
Statistics from the Gender Identity Development Service back in July found that the number of children being referred to gender identity clinics in the U.K. has quadrupled in the past five years.
It pointed out that 84 children aged between 3 and 7 were referred to such clinics in 2016, while only 20 received a referral in 2012–2013.
Just last week, a major school guide in the U.K. announced that for the first time ever, it will rate schools based on how "transgender-friendly" they are.
"Over about the last 18 months or so, I have noticed this issue building up," said Bernadette John, a director at the Good Schools Guide. "Families are coming to us when they feel they are left with no option but to pull their transgender child out of a school."
John continued, "Some schools are making fabulous efforts. But we are still seeing issues where schools are effectively asking children to leave by saying we have no policies on toilets or uniforms, we cannot cater for you."
Leading U.K. department stores, such as John Lewis, have also removed their gender labels from children's clothing so they do not "reinforce gender stereotypes."
Some critics have warned, however, that pushing transgender issues on young people risks leaving them confused.
Chris McGovern, a former adviser to the Department for Education, said that "it has become an industry, people are making a career out of encouraging children to question gender at an age when they need to be left to be children. When teachers raise these issues children can become confused or unhappy and traumatized by it."