Glenn Beck Blasts Those Who Criticize His Appearance at Liberty University Because He's a Mormon
Conservative media personality Glenn Beck blasted Christians who have criticized both him and Liberty University, following his speaking appearance at the school's convocation last month.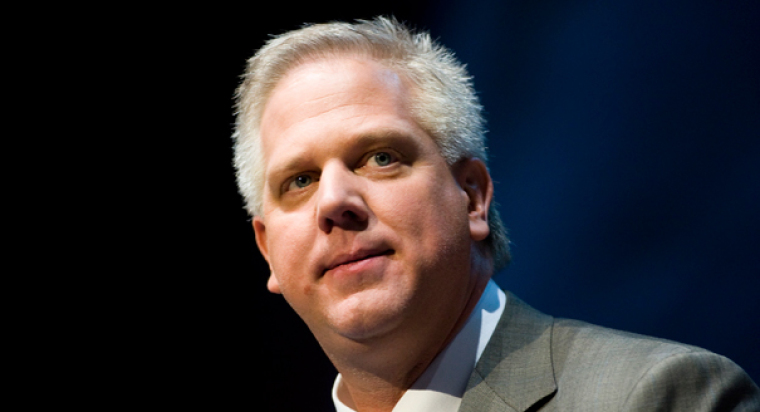 "Liberty University is being smeared, absolutely smeared, and they're being smeared by religious people, people who claim to be followers of Christ," Beck said on his radio show on Tuesday. "Now I've read the Bible several times and I just can't find the place where Jesus hates."
Beck, who has spoken at Liberty University previously, noted that every time he has spoken he has gotten "hammered by the Christian right."
"The so-called Christian right. Most Christians are not like this at all. But there's this group of people that have a problem with David Barton and me and I don't really care," continued Beck.
Beck's remarks came several weeks after Christian radio show host Janet Mefferd questioned his appearance at the university founded by Jerry Falwell.
"There's almost no common ground except that we use the same terminology. There's common ground socially, morally, things like that. But when it comes to the fundamentals of the faith, Joseph Smith, the founding prophet, said that God told him not to join any of the existing churches on earth because they were all abhorrent to God. And that's why he allegedly started Mormonism," Mefferd said on May 1.
Beck did not make this distinction in his remarks.
'I share your faith. I am from a different denomination. And a denomination that I'm sure that, quite honestly, can make many people at Liberty uncomfortable — I'm a Mormon — but I share your faith in the atonement of the Savior Jesus Christ," Beck told students on April 30.
After playing a clip of Beck's remarks, Meffered commented, "Now I'm sure that he is being sincere, except that that's not true, and the problem is that Christians know that that's s not true. So why in the world is a Christian school hosting somebody is part of the Church of Jesus Christ of Latter-day Saints saying stuff like that?"
On his radio show, Beck praised LU as one of the "greatest universities in the world," adding that he would consider sending his children there, and that if anyone's children were "stupid" enough to lose their faith over his remarks, they would not have been accepted by the school.
"I don't apologize for who I am. I don't apologize for my faith. I don't apologize to anyone. If I have a problem I apologize to God and to those I've offended. But I want to make it super clear that there is no difference between the people who are currently trying to take down Liberty University, because they're not 'Christian enough' or me because I'm not a 'Christian,'" said Beck.
"There is no difference between you and the people who are trying to run other people out of the square. See this is the reason why progressives are so frightening. This is why you lose a lot of people. This is why your churches are dwindling. You think you're standing for something when instead you're standing for hate and bigotry and I think Jesus was hanging out with prostitutes and sinners wasn't he?" Beck continued.
While unavailable to comment on this story, spokesperson Johnnie Moore has previously told The Christian Post that LU attempts to expose their students to a broad array of political, theological and cultural ideas and affiliations through convocation.
"Diversity is important to us. We often are educating students on that a convocation invitation doesn't necessarily mean that Liberty agrees with everything speaker says," Moore explained in January. "The best convocations aren't those that tell students what to believe, but those that leave the campus all abuzz in conversation."
"We've had Democrats. We've had Republicans. We've had those who generally agree with Liberty's position and those that don't. We've had every denomination you can imagine. We are ardent believers in what [theologian] Francis Schaeffer called 'co-belligerency,' which means you don't have to agree on everything to move forward," Moore added.
Convocation is one hour long and held three times; students are fined $10 if they do not attend.
Liberty University alumna and Christian author Jonathan Merritt reported on Beck's commencement speech in April, noting, "Given the school's history, Beck's sermon may be nothing more than Liberty doing what it has always done best: thriving amidst controversy and leading with conservative politics rather than theology. But it may also be one more sign that Mormons are becoming more mainstream in American life — even increasingly welcomed by evangelicals who would have rejected them only a few years ago."
Another prominent Mormon, Mitt Romney, delivered the school's commencement address in 2012.