After Tucker Carlson exit, Glenn Beck claims Fox CEO Rupert Murdoch told him not to talk about God on-air
Fox News spokesperson denies, points to line-up of hosts who talk about faith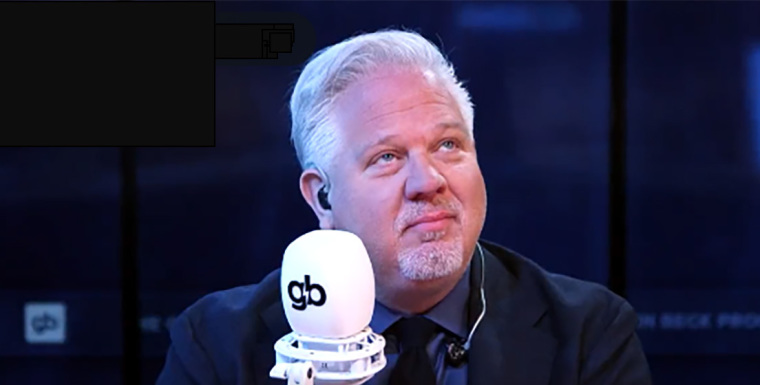 Updated 9:54 AM ET, May 5, 2023
Media personality and former Fox News host Glenn Beck says he was personally asked by Fox CEO Rupert Murdoch not to talk about God on the air.
During a BlazeTV network broadcast on April 26, Beck, 57, told his audience about the alleged encounter after recapping the latest on another former Fox News opinion host, Tucker Carlson, who parted ways with the cable channel last week.
Beck shared a story in which he claimed Murdoch told him specifically not to use the word "God" on air.
When I was at Fox News, I was told not to use the word "God" on the air. They COUNTED how many times I disobeyed. I don't know if Tucker Carlson's speech about God and prayer was the final straw, but I have a feeling it DEEPLY bothered Rupert Murdoch. pic.twitter.com/4trZyHOYhI

— Glenn Beck (@glennbeck) April 26, 2023
"This is something that bothers Rupert deeply, deeply bothers him," said Beck. "I was told not to use the word 'God' on the air anymore. 
"And I was like, 'Wow, OK'... that really bothered them, Rupert doesn't like that."
In an April 26 post on Twitter, Beck wrote: "I don't know if Tucker Carlson's speech about God and prayer was the final straw, but I have a feeling it DEEPLY bothered Rupert Murdoch."
During the segment, Beck read from a recent report from Vanity Fair alleging that Carlson's departure from Fox was less about a nearly $800 million settlement with Dominion Voting Systems over the network's reporting on the 2020 election and instead about Carlson's "religious talk."
According to the report, Murdoch was unhappy with a speech Carlson delivered at the Heritage Foundation just days before the Fox News announcement in which Carlson spoke bluntly about the moral state of America and an ongoing battle between "good" and "evil."
But while Carlson's Heritage speech could be considered more of a sermon, it was a dinner Murdoch had with his ex-fiancée and Carlson that some suspect might have been the final straw.
Citing an anonymous source, Vanity Fair reported that Murdoch was put off by "Carlson's messianism because it echoed the end-times worldview of Murdoch's ex-fiancée Ann Lesley Smith," who reportedly called Carlson "a messenger from God." 
The source told Vanity Fair: "Murdoch had seen Carlson and Smith discuss religion firsthand. In late March, Carlson had dinner at Murdoch's Bel Air vineyard with Murdoch and Smith…During dinner, Smith pulled out a Bible and started reading passages from the Book of Exodus."
Days later, Murdoch and Smith broke off their engagement and Carlson was no longer with the network. 
"By taking Carlson off the air, Murdoch was also taking away his ex's favorite show," the report added.
Beck — who ended up leaving Fox News in 2015 because, according to The Associated Press, advertisers "didn't want to have anything to do with his show despite its large audience" —  made a similar claim about censorship during his time at the cable channel in 2016 while campaigning for Sen. Ted Cruz, who was seeking the Republican nomination for president.
At the time, Beck did not identify Murdoch as the other person involved in the conversation.
While Fox News could not speak directly to Beck's allegation from before he left the cable channel in 2011, a spokesperson pointed to several articles published by The Christian Post about Fox News personalities talking about their faith and books about Christianity released by Harris Faulkner and Shannon Bream. The Fox News spokesperson noted that "Fox & Friends" co-host Ainsley Earhardt has a Bible study on Fox Nation, citing it as another example showing that FNC isn't silencing talk about God. 
Fox News announced on April 24 that management had "agreed to part ways" with Carlson in a terse statement that did not offer any reason why the network's highest-rated primetime opinion host was leaving.
In a brief statement, Fox News said, "We thank him for his service to the network as a host and prior to that as a contributor.
Since then, Carlson has hinted at his future plans, with his first public remarks since departing the cable channel voicing concern about the lack of discussions taking place about the "undeniably big topics" that "will define our future.
In a two-minute video, Carlson said, "One of the first things you realize, when you step outside the noise for a few days, is how many genuinely nice people there are in this country, kind and decent people, people who really care about what's true and a bunch of hilarious people."
Carlson described the experience as "heartening," adding that those people likely constitute a majority of the American population. "Most of the debates you see on television," he added, are "unbelievably stupid."
While Carlson did not directly address his future in the video, he signed off by saying, "See you soon," a message many interpreted as pointing to a return to some sort of media platform in the near future.