Glenn Beck Reveals Controversial Intel on Saudi National Once Suspect in Boston Bombings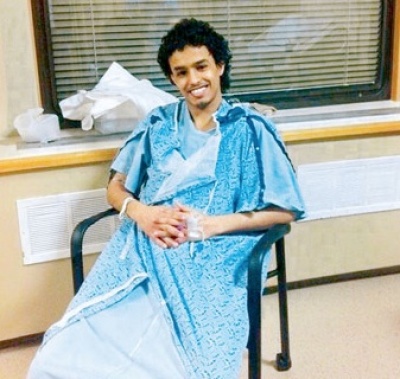 After highlighting that some of his sources are now under threat of 20-year prison terms, conservative political commentator Glenn Beck revealed intelligence on Monday that questions the exoneration of a Saudi national once considered a suspect in the Boston bombings by federal agents.
"We don't know at this point how he was involved … but I do know he was involved," said Beck on The Blaze TV.
"You can ask yourself this question, 'How many times does lightning have to strike in the first place for this guy to be at the scene of the crime and in the hospital and not be involved?" he added.
Last week, Beck primed his audience for the explosive revelation of the story that could be the most important story "of our lifetime."
Claiming that he wanted the federal government to come clean with the American people, he gave them until this Monday to tell the truth about the Saudi national. In referring to the former suspect, he said: "We know [he] is a very bad, bad, bad man," while flipping three fingers indicating three unspoken reasons why.
On Monday, when federal authorities failed to respond to his ultimatum, Beck revealed the questionable circumstances under which Saudi national Abdul Rahman Ali Issa Al-Salimi Al-Harbi, or Alharbi, was downgraded from a dangerous suspected terrorist to essentially a "nobody" by federal authorities.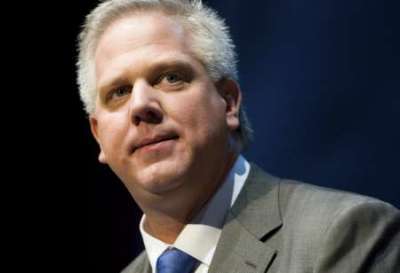 In his report, Beck disclosed that Al-Harbi was first identified as a person of interest in the Boston bombings and noted that the U.S. Customs and Border Protection's National Targeting Center had issued an event file recommending his deportation under section 212, 3B indication "proven terrorist activity."
"We are not sure who actually tagged him as a '212 3B,' but we know it is very difficult to charge someone with this — it has to be almost certain," Beck explained. "It is the equivalent in civil society of charging someone with premeditated murder and seeking the death penalty — it is not thrown around lightly."
Beck further explained that Secretary of State John Kerry later met with Saudi Foreign Minister Saud last Tuesday, after which the FBI began "backtracking on the Saudi national from suspect, to person of interest, to witness, to victim, to nobody," according to The Blaze report.
Then last Wednesday, President Barack Obama reportedly had a "chance" encounter with Saudi Foreign Minister Saud and Saudi Ambassador Adel al-Jubeir. Later that day, Al-Harbi's event file was altered.
"Wednesday at 5:35 p.m. the file is altered," explained Beck in his report. "This is unheard of, this is impossible in the timeline due to the severity of the charge …. You don't one day put a 212 3B charge against somebody with deportation, and then the next day take it off. It would require too much to do it."
Among other evidence, Beck pointed out that the Saudi national was once flagged on a terror watch list but was granted a student visa to enter the U.S. anyway.
In another report from Okaz.com and translated for The Blaze by Steven Miller, a research associate with the Foundation for the Defense of Democracies, Al-Harbi allegedly said federal authorities only asked him about what he saw during the bombings, apologized and promised him "special health care."
"He clarified that security officials asked him to focus on what he saw before the bombings, and on the nature of the event [to see] if he remembers what happened around him … he thanked American authorities who refuted media allegations about his status as a suspect …," according to the report.
Beck promised on his show that there is more intelligence to be revealed possibly well into next week.