Glenn Beck Agrees With Russell Moore: Evangelicals Losing Credibility for Trump Support, Worse Than '80s Televangelist Scandals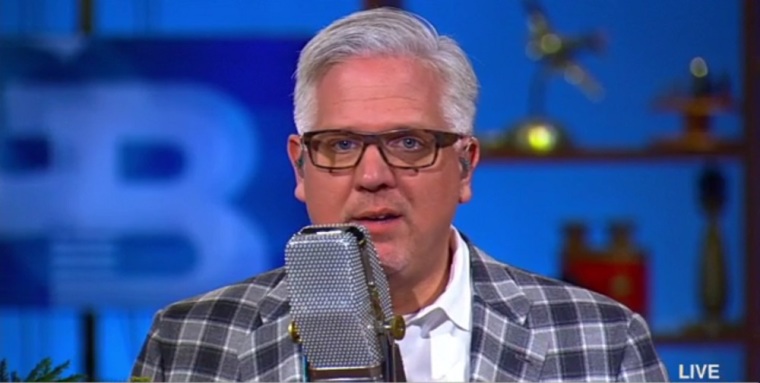 Mormon political commentator Glenn Beck has said that he agrees with Southern Baptist ethicist Russell Moore in his assertion that the divide among evangelicals caused by Republican presidential nominee Donald Trump will take longer to recover from than the televangelist scandals of the 1980s.
"It saddens me that our fellow Christian leaders don't see the long lasting effect here," Beck, who has been highly critical of Trump, said in a Facebook post on Monday.
"I agree with the evangelical leader in the interview when he says this will be harder to overcome than the televangelist scandals in the 80s. I pray he is wrong but fear he is correct. We are going to need all hands on deck - ALL PEOPLE of real faith," he added.
Beck linked to a CNN interview from earlier in October where Moore, who is the president of the Southern Baptist's Ethics and Religious Liberty Commission, said that society is confused as to why some evangelical leaders continue defending Trump, despite the Republican's lewd comments towards women in the past, and allegations of sexual assault.
"What we are seeing right now is a divide in evangelical Christianity. It wasn't created by 2016, but it is highlighted and was shown by 2016," Moore says in the video.
He said that the divide is "leaving a wreckage of cynicism," and argued that "it is going to take us longer to recover from this year than it took us to recover from the scandals of the TV evangelists of the 1980s."
Other evangelicals, such as Julie Roys of the Up For Debate radio program on the Moody Radio Network, have also agreed with Moore's prediction.
"Donald Trump may do less damage to the country than [Democratic nominee] Hillary [Clinton], but he's done far worse damage to the evangelical church than anyone in recent history," Roys wrote in an Op-ed for The Christian Post.
"And let's remember, the church — not politics — is the only real hope of reforming the character of this nation and saving it from destruction. That's why the witness of the church is simply not worth trading for a political victory," she added.
In previous posts, Beck has urged Christians who are still supporting Trump by thinking he is the lesser of two evils to read 2 Timothy 3 as found in the Bible.
"There will be terrible times in the last days. People will be lovers of themselves, lovers of money, boastful, proud, abusive, disobedient to their parents, ungrateful, unholy, without love, unforgiving, slanderous, without self-control, brutal, not lovers of the good, treacherous, rash, conceited, lovers of pleasure rather than lovers of God — having a form of godliness but denying its power. Have nothing to do with such people," the passage states.
Beck further argued that "the Mormons are following the teachings of Christ. Because He is our Savior," noting that many prominent names within the Mormon community, including former Republican presidential nominee Mitt Romney, have spoken out against Trump.
Beck urged Christians: "No matter what your leadership is Doing, follow Him and lead others to The Living Waters. Be different. Don't follow the crowd over the cliff."