GMA Announces 2015 Gospel Music Hall of Fame Inductees BeBe and CeCe Winans, Mark Lowry to Be Honored May 5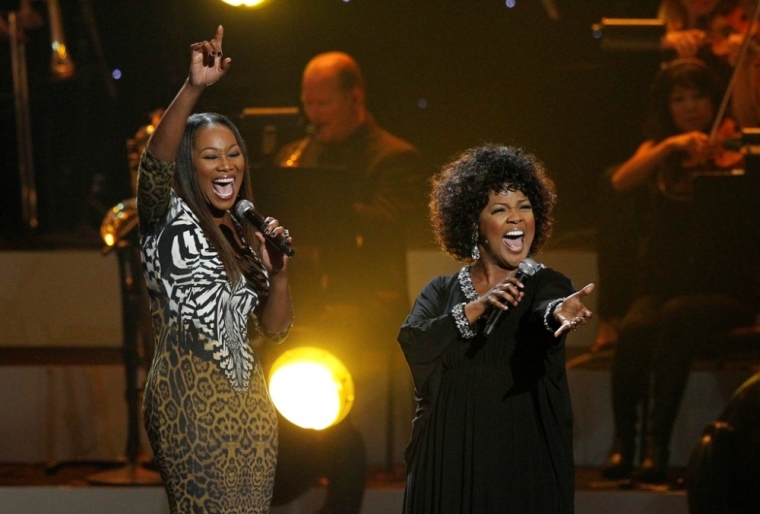 The Gospel Music Association announced this year's GMA Gospel Music Hall of Fame recipients who will be honored during a ceremony on May 5.
Marking its second annual ceremony, the GMA Honors event celebrates trailblazers in gospel music, inducting many in the GMA Gospel Music Hall of Fame and honoring individuals and organizations that impact culture. This year's Gospel Music Hall of Fame inductees include BeBe and CeCe Winans, Mark Lowry, Roland Lundy and Twila Paris.
Furthermore, the GMA Honors at Lipscomb University's Allen Arena will recognize Bishop Paul S. Morton, the founding bishop of the Full Gospel Baptist Church Fellowship International, as well as The Bridge, which was founded by Candy Christmas, and Passion founded by Louie and Shelby Giglio. Lastly, Porter's Call is also being recognized, along with its founder Al Andrews.
President of the GMA Foundation Jackie Patillo cited the responsibility and purpose surrounding the GMA Honors.
"The GMA Foundation is charged with observing our gospel music history and its trailblazers," she said in a statement. "With the ongoing support from our music community, we can fulfill the mission to foster an appreciation for our heritage and its impact for generations to come. We always thank all of those involved in helping make these special celebrations possible."
John Huie, CAA and co-chair of the GMA Honors, also chimed in, noting the significance of the 2014 GMA Honors.
"Last year's inaugural event was an amazing evening of firsts for our industry," he said. "We have been encouraged by the many comments surrounding the ceremony and are thrilled to honor this year's recipients."
Performers and presenters at this year's GMA Honors will be announced in the coming weeks. Tables and individual tickets to the event are available for purchase at gmahonors.com.