'God Belongs In My City' Youth Prayer Walk Revisits NYC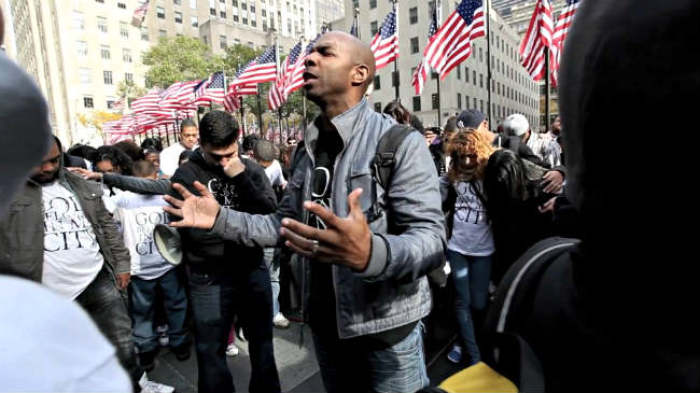 A prayer walk initiative birthed in New York City three years ago will again gather thousands of young people from every borough of New York City this weekend to declare once more "God Belongs In My City".
The prayer walk, started in 2009 by school principal Daniel Sanabria and his church youth group in response to an atheist ad, has been making its way across dozens of U.S. cities and abroad, with events held this year in Haiti, Switzerland and Canada.
This Saturday, however, will bring the tour full circle as local Christian churches, groups and individuals converge at various NYC locations to declare their faith and pray for the city this Saturday, Oct. 27.
"God Belongs In My City is our declaration of Faith. As Christ came and changed the world, we as Christians ought to impact our city now. There is a call to fearlessly rise up as one and not collapse under the waves of this world. We are commissioned to carry forth the Gospel of Salvation!" the organization explains on its website.
First joining as two groups in two locations at opposite ends of the island of Manhattan at 9 a.m., participants will then meet at Times Square before walking to Grand Central Station. Directions and a map of the prayer walk route were made available online.
Supporters of the "God Belongs In My City" meetings include native New Yorker and hip-hop artist Andy "C-Lite" Mineo and MC Jin Ah-Yeung, who have both expressed excitement about this year's prayer walk. Mineo also helped produce the official anthem for the movement and released in 2010 a music video called "In My City" (below).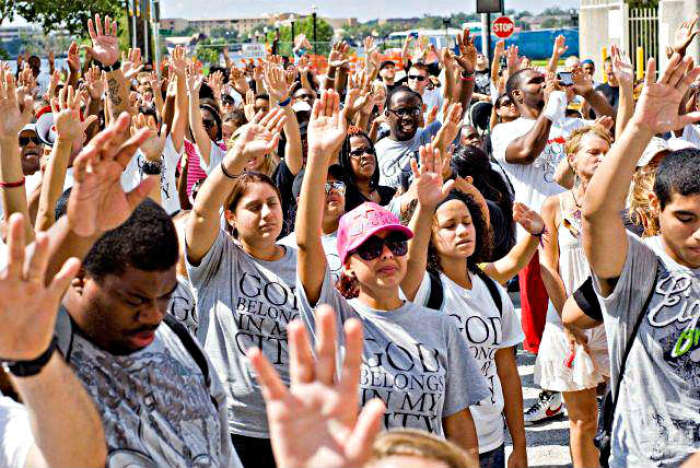 The movement explains on its website how the "God Belongs In My City" project came to be:
"In October of 2009, a youth group passionate for God in New York City saw an Atheist advertisement campaign in their subway system which stated, 'A Million New Yorkers Are Good Without God. Are You?' They were so stirred up by this, that they went to their Youth Pastor who then went to his network of Youth Pastors/leaders to ask, 'What are we, as the body of Christ going to do about this?'"
On Nov. 14, less than two weeks after starting the discussion, more than 1,500 youth met at Times Square and Grand Central Station and made history.
"NYC that day, we had two locations and we met in Times Square and it was 1,500 people... praying to our God," Sanabria explained in an interview last month.
"We didn't care... we were ready to get arrested, our young people were ready to get arrested. We didn't care, we just wanted to come together and pray," the youth pastor added. "But God was very merciful and graceful that the cops that were there said 'great job, awesome, you guys go and enjoy yourself.'"
Calling the gathering peaceful and loving, Sanabria reflected that it wasn't "a certain church or one headliner church" that carried the day, and said the experience helped New York City's Christians identify each other and unite. He also noted that the event showed young Christians that they can be bold for God and publicly express their faith.
Future stops on the "God Belongs In My City Tour" include Tulsa, Okla., on Nov. 3 and Austin, Texas on Nov. 23. More information can be found on the organization's website: Godbelongsinmycity.com.