'God, God, God, Help Me;' Heartbroken Father of Slain Hattiesburg Police Officer Liquori Tate Prepares for Son's Funeral
Mother Says She Would Forgive Killers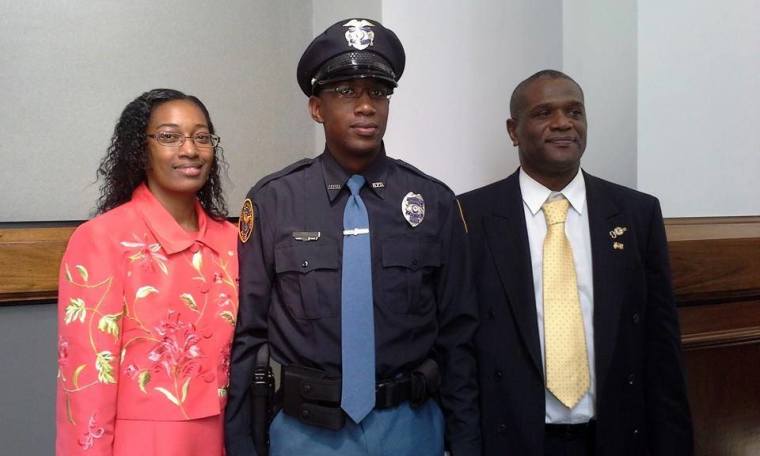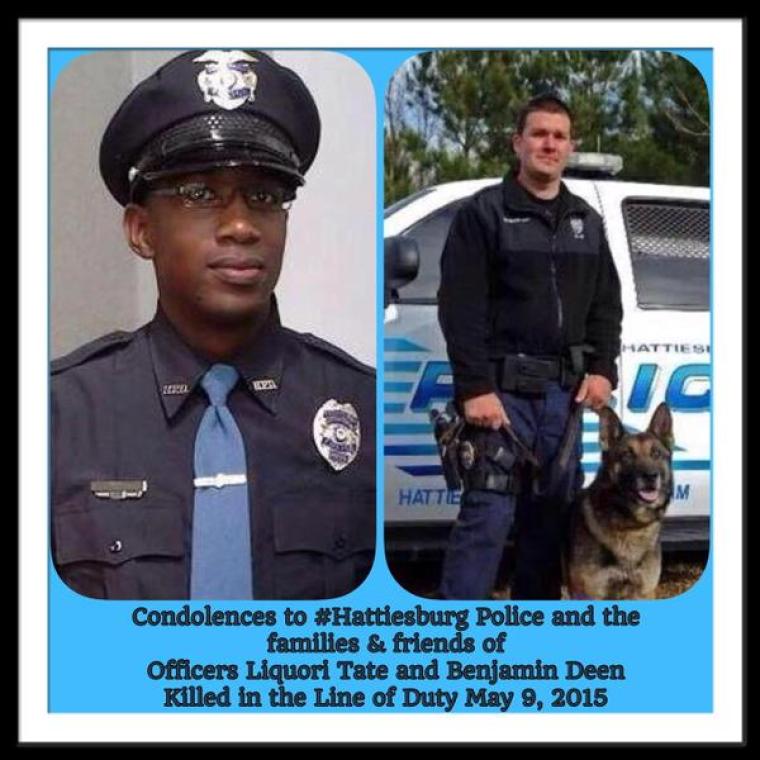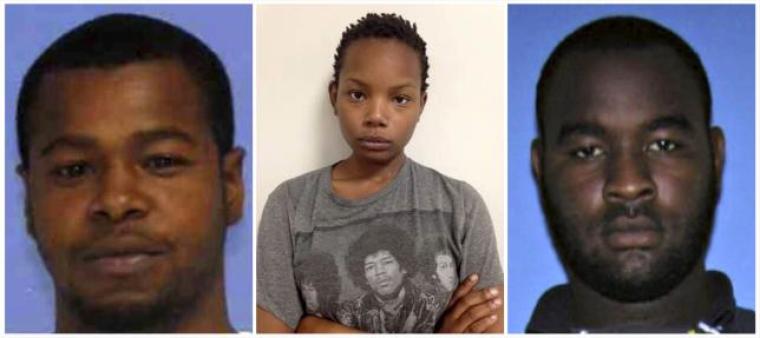 View Photos
The last time Ronald Tate, father of slain Hattiesburg police officer Liquori Tate, saw his beloved son was at his police academy graduation in June last year. The next time he sees him will be at his funeral on Saturday.
On the night of May 9, the war veteran, who had a very close bond with his 25-year-old son, received a phone call that would forever change his life.
"My sister and I don't talk much so I was surprised she was calling," a devastated Tate recalled in an interview with The Christian Post Monday, the same day a memorial was held in Hattiesburg, Mississippi, in his son's honor. "She said 'Liquori has been shot' and the first thing your mind says [in that moment] is 'there's hope.' All I did on Saturday was called 'God, God, God, help me. This has happened but help me."
Liquori is one of two Hattiesburg police officers gunned down in the line of duty during a traffic stop over the weekend. The second officer is Benjamin Deen, 34. Four suspects have already been arrested in connection with the shooting deaths and two are facing capital murder charges.
"I'm somewhere between denial and survival," said Tate, who is dreading the trip from his home in Atlanta, Georgia, to attend his son's weekend funeral in Hattiesburg.
"When I get to Mississippi, my son's gonna be dead for real and so I'm just putting it off for as long as I can," he said.
In the last conversation he had with his son less than a week ago, Tate told Liquori what he always did whenever they spoke.
"'[I said] I worry about you. I'm scared the phone's gonna ring one day ... just please just take care of yourself,'" he recalled. "Before I'd get off the phone I'd say 'son, please take care of yourself.' And I'd [also] say 'I love you.' And he'd say 'I love you, too, Dad.'"
Since learning about the tragic death of his son, Tate, who served more than 10 years in the military, has been relying on faith and prayer for strength.
"... When you're here you don't have anywhere else to go. This is the bottom, I'm on the ground, I can't go any further," said the forlorn father.
Liquori was remembered at the memorial, which also honored officer Deen, as a peaceful, kind and loving spirit who lived a life that always honored his Christian faith.
After growing up in Germany for five years while his father was stationed there in the military and attending community college before pursuing a career at auto parts stores, he one day decided to pursue his lifelong dream of becoming a policeman, which his father supported.
"He could have gone into drugs, or joined a gang, he was exposed to those things," Liquori's stepfather, Lonnie Ross, told The Clarion-Ledger. "But he got saved, he met the Lord and turned his life around, and instead of going into the direction of gangs and violence, he worked hard."
Tate and his ex-wife, Youlander Ross, raised Liquori in the church and although they divorced in 2007 when Liquori was in the ninth grade, he never lost his faith and maintained close bonds with both of his parents.
"He was full of faith. He loved the Lord and that gives us comfort knowing in our faith if you accept Jesus as your savior, this isn't the end, it's the beginning of eternity," said Ross. "He had that faith in God, and it was reflected in the way he treated people. He was respectful to everyone that met him, everyone he dealt with in his everyday job. He was always kind to people, and he represented the best in the Hattiesburg Police Department, no doubt about that."
Liquori, nicknamed "Coco" by his siblings, was adored by every one of them. He was particularly close to his sister, Alonte. The entire family is said to be in deep mourning but in an amazing demonstration of Christian compassion and love, Liquori's mother said she would forgive her son's killers.
"If I could face the people who did this to my son, I will let them know, 'you took something very valuable away from me,'" a sobbing Youlander told NBC station WDAM on Mother's Day Sunday. "But in that, I will still forgive you. You took my baby... I will still forgive you."'
While Tate, who is still in a state of shock, has not had a chance to think about the four suspects, who are still in police custody, he said that he's not surprised by his ex-wife's extraordinary display of forgiveness.
"I'm not surprised, that's just who she is," Tate said, adding that his equally compassionate son "got her ways, not [mine]. ... I'm a military guy, I'm a tough guy."
The four suspects in the deadly shooting include Joanie Calloway, 22, who is charged with two counts of capital murder and Marvin Banks, 29, who also faces two counts of capital murder along with charges of grand theft auto and being a felon in possession of a firearm. Banks' brother, Curtis Banks, 26, is charged with two counts of accessory after the fact of capital murder and Cornelius Clark, 28, is charged with obstruction of justice.
All four made court appearances at the Forest County Justice Court on Monday and bond was set at $75,000 for Calloway and $75,000 for Clark. The Banks brothers were reportedly denied bond due to prior convictions.
Investigators are still trying to determine what exactly transpired in the moments leading up to the shooting deaths of Deen and Tate, who are the first Hattiesburg police officers to die in the line of duty in more than 30 years, CNN reported.
U.S. Attorney General Loretta Lynch called the deaths of the officers "devastating" in a statement.
"The murder of these young men is a devastating reminder that the work our brave police officers perform every day is extremely dangerous, profoundly heroic, and deeply deserving of our unequivocal support," Lynch said. "All Americans owe these courageous citizens a debt of gratitude."
Liquori will be laid to rest in Starkville on May 16, two days after the funeral of Deen, a former Hattiesburg "Officer of the Year" who was married with two children.
When asked whether he had any regrets about encouraging his son to pursue his childhood dreams of being a police officer, considering all of the dangers in that particular line of work, Tate said: "I would not change anything with Liquori being in the police. ... He was one proud dude with that uniform on and that police car, he was a proud guy. ... I knew there ain't no stopping this."