'God's Not Dead' Movie Surprises Again, Exceeding Expectations at Box Office
For the second straight week, God's Not Dead has finished fifth place at the U.S. box office, earning just one percent less this past weekend than the $9.2 million it brought in over its opening weekend when the film was released on March 21.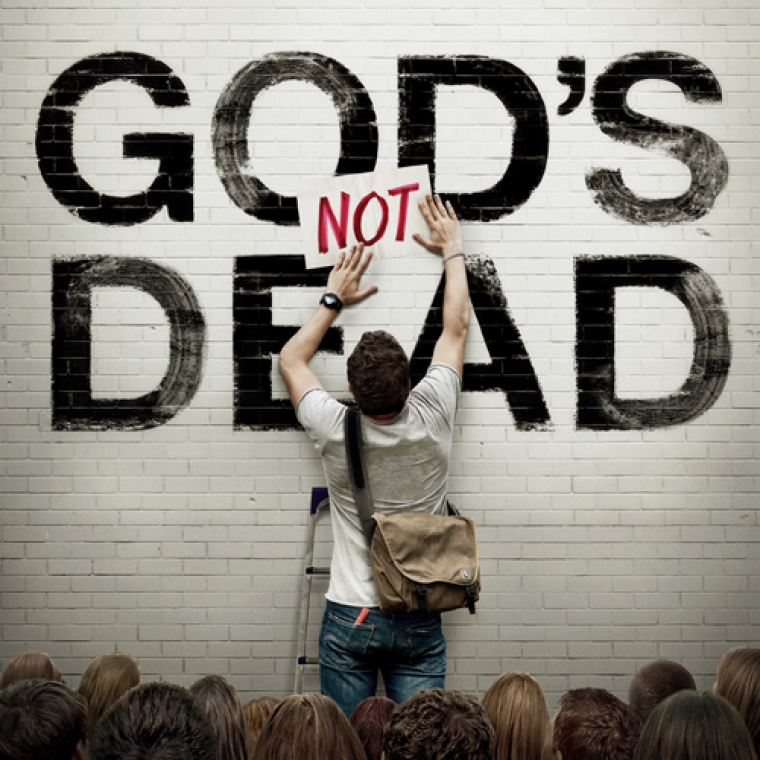 This past weekend, the small independent faith-based movie expanded its release by nearly 400 theaters and took in $9 million, bringing its total box office earnings to $22 million.
God's Not Dead, which portrays a college student who accepts his atheist professor's challenge to provide a defense for the existence of God and Christianity, followed the fourth-place Mr. Peabody and Sherman.
Noah, Darren Aronofsky's film adaption of the Genesis flood, starring Russell Crowe, Jennifer Connelly, and Emma Watson, was the number one film of the weekend, taking in $44 million. Unlike the low-budget God's Not Dead, Noah cost over $125 million to create.
Willie Robertson, the CEO of Duck Commander, and his wife Korie, who play themselves in the God's Not Dead, recently told The Christian Post that he felt the film "really raised the bar."
"I've seen some Christian movies where the acting's not as good or the story's not as good, or it's just a lower budget film," he said, noting that he found the storyline "very compelling."
According to its website, the film has been endorsed by Daytona 500 champ Trevor Bayne, Olympic gold medalist platform diver David Boudia, former New York Yankee pitcher Andy Pettitte, Lauryn Williams, an Olympic bobsledder and track and field sprinter, and football player Josh Brown of the New York Giants.
Son of God, the other Christian film currently in theaters, fell to No. 15 at the U.S. box office this weekend, taking in just over $1 million.
The History Channel series-turned big screen motion picture has made an estimated $57 million at the box office since it opened on February 28.
God's Not Dead was produced by Pure Flix Entertainment and Red Entertainment Group, directed by Harold Cronk, and stars Kevin Sorbo (Hercules) and Disney Channel actor Shane Harper, whose show Good Luck Charlie drew controversy earlier this year when it became the first show on The Disney Channel to include a same-sex couple.