'Good Samaritan' Arrested for Shooting Church Greeter in Head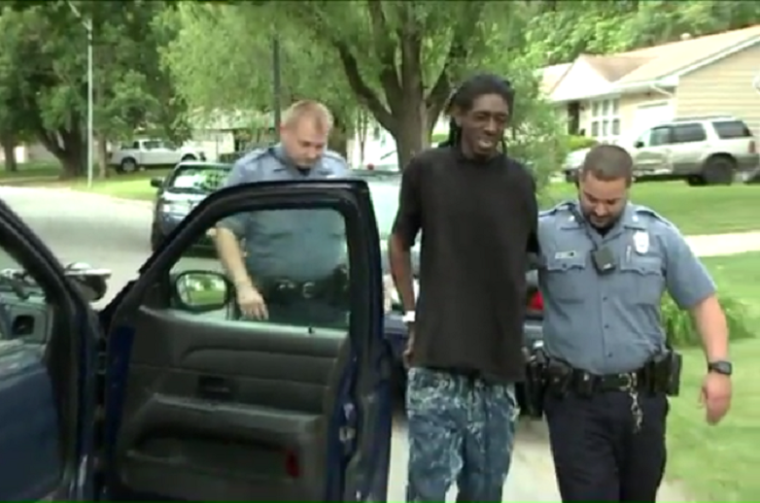 A man who just a week ago was being hailed as a "good Samaritan" for helping to pull a car off a man who got pinned in an accident, has been arrested for shooting a greeter at the House of Refuge Family Worship Center in the head on Sunday. But the man and his family claim he is innocent.
After describing how he helped the crash victim a week ago during an interview with Fox4KC, Orlando Gentry said: "My mama taught me well."
After being charged with first degree assault, armed criminal action, unlawful possession of a weapon, unlawful use of a weapon, and a misdemeanor charge of unlawful use of a weapon for carrying a loaded firearm into a church in Kansas City, Missouri, however, Gentry, 29, did not look like the same man on Tuesday.
Gentry is suspected to be the gunman who entered the House of Refuge Family Worship Center through a back door and firing multiple shots, injuring church greeter Montell Bruce in the melee.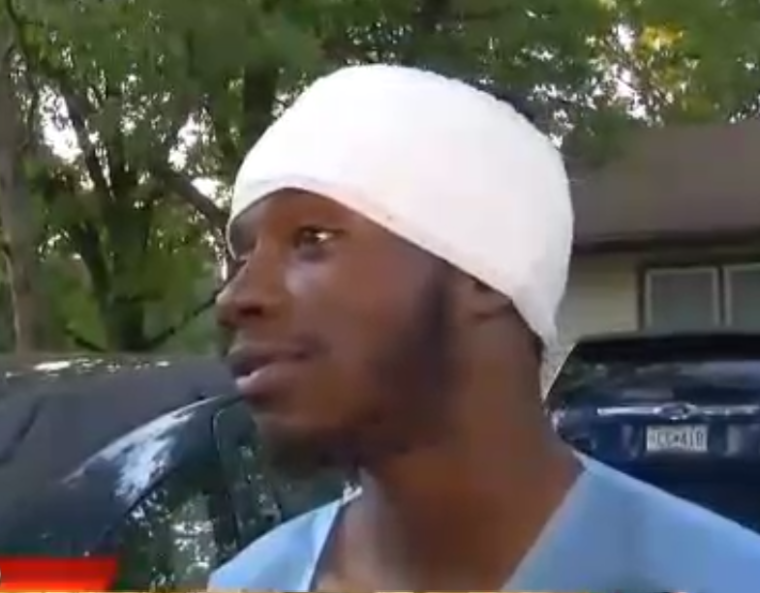 Bruce, who has been attending the church for about a year and had just started as a greeter a few weeks ago, said he saw Gentry arguing with the church's Pastor, D'Eric Fields, and the argument escalated to the point where a gun was drawn.
"He was actually mad at the pastor. I think he wanted financial help," Bruce told Fox4KC. He explained that Gentry kept demanding money from the pastor.
"He did threaten the pastor. He told him after church, 'me and you, one-on-one,'" Bruce said.
Bruce explained that when he saw the suspect pull the gun he risked his life to stop him.
"My family was there. My son was there," he told KCTV5. "I tried to grab him and throw him to the ground. I was trying to get the gun."
During the struggle, however, the gunman fired at Bruce and a bullet grazed his head.
"The first shot hit me. It hit me in my head," said Bruce.
He explained that he was forced to run away and broke a window in the church to escape. His effort to stop the gunman, however, may have saved lives as no one else in the church was injured.
"I don't know why I did it," he said. "But I did."
After police arrested Gentry on Monday, his two sisters who appear to have also attended the church sided with their brother in claiming his innocence despite a number of church members claiming he was the shooter.
"It was like five or six other guys standing behind the pastor, and they was like 'we can do this now, what y'all trying to do?'" Myesha Gentry said.
The suspect's other sister, Tiesha Gentry, said the disagreement began because her brother was trying to leave the church.
"My family, he's like, we're trying to get so involved and everything and we ask y'all to send us a church van and stuff and y'all don't never do it. He was just explaining the things that he don't agree with in the church," Tiesha Gentry told Fox4KC.