Google announces Android 6.0 Marshmallow as its next version of mobile software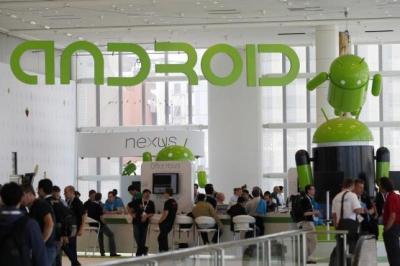 Google has revealed that the next version of its mobile operating system is officially called Android 6.0 Marshmallow.
The tech giant has finally ended the speculations regarding what "Android M" really stands for. Google software engineer Alex Ruiz confirmed on Google+ that the "M" in the software's alias stands for Marshmallow, according to The Inquirer.
Earlier, there have been speculations that Android M would be the version 5.2 of Google's mobile operating system, but Google later confirmed that it will be version 6.0. Aside from that, the company announced that developers can now load the final SDK and the third and final M Preview on Google Nexus devices, The Verge reports.
Android 6.0 Marshmallow comes after Android 5.0 Lollipop, which featured changes in user interface and appearance in last year's OS, the report adds.
Android product manager Jamal Eason also released a statement about the new Android 6.0 Marshmallow, and even compared the OS to the real marshmallows, which he says is loved by everyone no matter how they are served.
"The preview images are near final, but they are not intended for consumer use," Eason cautioned on the Google blog. "Remember that, when Android 6.0 Marshmallow launches to the public later this fall, you'll need to manually re-flash your device to a factory image to continue to receive consumer over-the-air updates for your Nexus device."
First teased in May during the Google I/O Conference, Android 6.0 Marshmallow includes an updated apps permission processor, native fingerprint authentication, the new Android Pay mobile wallet platform, and USB Type-C support. It also features a battery-saving function called Doze, which makes the OS "smarter when it comes to power," the report relays.
As of now, Google has not yet confirmed when it will release Android 6.0 Marshmallow to the public. If the floating speculations prove to be true, Google will debut the new mobile software, along with one Huawei phone and one Nexus 5 smartphone from LG.