Google Project Glass Debut: Glasses Show You Virtual World (VIDEO)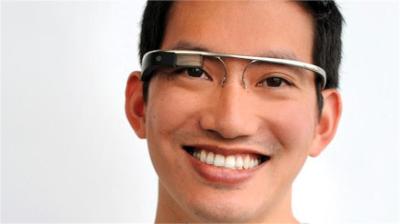 Google has unveiled a new project which until now has been quite under wraps. The extensive projects results in only a small pair of glasses, but ones that could just change the way you view the world.
Google's new Project Class is an attempt to bring the virtual world to everyday life on the go. While some have lauded the new technology that could take the meaning of navigating the web to a whole new realm, others fear that it will bring less pleasant things as well, including more advertisements.
Google glasses could allow users to do all sort of previously unimaginable things. From virtual tours to a very elaborate shopping experience, there is plenty to be excited about. Can't' find the right sized shoe? Not a problem.
The downside however, is that those virtual tours will likely include ads from local businesses. Even worse, if Facebook tracking your activity wasn't creepy enough, the new glasses may enable Google to track your every move. Literally.
Google however, is aware of such drawbacks and has thus introduced the previously undisclosed project in order to get more feedback from the public.
"We're sharing this information now because we want to start a conversation and learn from your valuable input," Googlers Babak Parviz, Steve Lee, and Sebastian Thrun said in a blog post.
CNet also reported on the project's business functions.
"If you're like me you barely remember your own name half the time. Google's goggles will allow you to scan your list of contacts -- with the help of facial recognition -- and then you'll remember that executive's name (or at least pretend to)," CNet reporter Larry Dignan said.
Then again, considering the number of texting-related accidents as of late, some have questioned the safety of the new device.
"What's the utility value of this? People in New York City can barely cross a street without being hit by a speeding car as it is … they need this?!?!" William J. Brown questioned on the Wall Street Journal blog site.