Gospel Artist Tye Tribbett Says Homosexuality May Be 'Natural' But It's Not 'God's Best'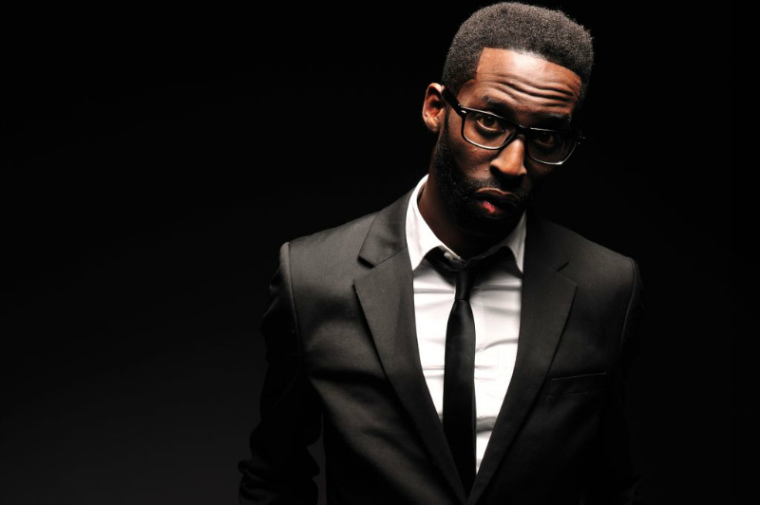 Tye Tribbett, award-winning gospel recording artist, shared recently that although he agrees that homosexuality may be "natural," he does not believe it is "God's best for our lifestyle, according to the Bible."
Speaking exclusively to Sister 2 Sister magazine about his observations on how some churches approach dealing with congregants who may experience same-sex attraction, Tribbett said he agreed with the interviewer's suggestion that homosexuality was "natural," but made it clear that he does not believe God approves of it.
"There are lots of things that are natural to us that may not be God's best for us," he told the publication, which is featuring his interview in its April issue. "That's my only thing. I'm not saying that homosexuality is not natural. I agree with you that it is. There are several things that come naturally that's not God's best. Children 2 years old, 'Did you eat that cookie?' 'No.' Lying came naturally to them."
He added, "Nobody taught that kid how to lie. It came in the flesh package, but that's not God's best. There are certain things that can trigger the not-so-great natural in all of us. But is it God's will or God's best for us, period? And I don't condemn homosexuality, but I don't believe it's God's best for our lifestyle, according to the Bible."
This was not the first time the popular Christian artist spoke on homosexuality and feelings people might view as natural.
Speaking in a video interview published online in 2008 about how much he "loves the Word of God" and how God had been working on him, the 38-year-old singer, who grew up in the Pentecostal Apostolic tradition, shared how he learned to deal with "carnal" inclinations.
In the video, Tribbett speaks on the "doctrine of feelings" in relation to Galatians 5:16, which states: "So I say, walk by the Spirit, and you will not gratify the desires of the flesh."
"It's the 'doctrine of feelings,' where you do what you feel and it's justifiable. You be true to yourself when you do what you feel. We call it keeping it real. Whereas if someone makes you mad, you cuss or you swear at them. Why are you cussing? 'I felt like it.' … You're justifying, you're being true to yourself. I call it a 'doctrine of feeling,' where it's actually walking in carnality."
Going on to share about the time he felt God had led him to Galatians 5:16, Tribbett said he found the content of the Bible verse to be "crazy … because He didn't say that if you walk in the Spirit you won't feel it."
"Whether you walk in the Spirit, pray, fast or not, you're gonna feel the lust of the flesh. Yes that's a real feeling," he said. "Whether you're in the Spirit or not, you're gonna feel the lust of the flesh. But if you walk in the Spirit you won't fulfill it. The sin is not feeling it, the sin is fulfilling it."
Referencing 2 Corinthians 6:14, a verse that warns Christians against being "unequally yoked with unbelievers," Tribbett added, "We're in the image of God, so if you function in homosexuality, that's not who you are. You're yoked to another spirit. You're agreeing with something else. So God is saying, 'Don't agree with lust, agree with Me and let's get this job done, let's get this kingdom work done."
Tribbett, a New Jersey native and the son of ministers, has several music nominations and awards under his belt and has toured with artists like Faith Hill and Tim McGraw. His latest album, Greater Than, released in 2013, earned him two wins at this year's 56th annual Grammy Awards for Best Gospel Album and Best Gospel Song ("If He Did It Before... Same God [Live]").
Watch the video interview of Tribbett explaining the "doctrine of feeling" below or on YouTube.