Gospel Singer Changes Identity to Become Bisexual R&B Artist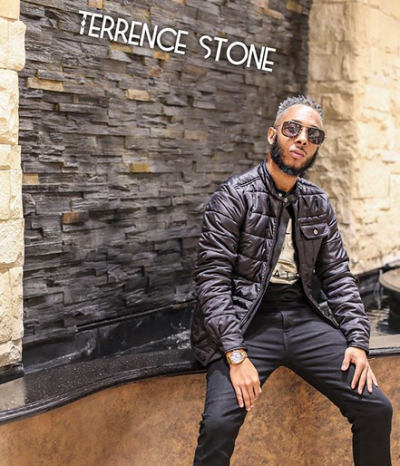 A former gospel music singer is changing his name and musical stylings to pursue an identity as a bisexual R&B musician.
Aaron Thomas, who is known for his 2012 song "In Your Presence," has changed his stage name to Terrence Stone. More than just a moniker, Stone told Philadelphia magazine that he wanted to change his sound from gospel to R&B.
The 27-year-old singer-songwriter described his upbringing to the publication as being a sheltered child who was raised in the church.
"Grew up singing in the church. All I knew was church," he said. "I love it and I love God. But one thing I could never agree with was the religious aspect."
Thomas competed against other singers on the nationally televised singing competitions "American Idol" and BET's "Sunday's Best." But the former gospel singer said he felt out of place in the gospel music industry.
"As a gospel artist, it was always challenging for me to be me. The expectations of the gospel industry is to present yourself as this perfect person, when I was far from that," Stone admitted. "The gospel industry always made me feel like I wasn't good enough. R&B is another genre of music that I love."
He added, "The more I grew as an artist and as a person, I knew that my gift wasn't only for the church."
Stone said he began to explore homosexuality after a childhood girlfriend broke his heart.
"We were dating for about a year, then out of nowhere she called me one day asking me to sing at her wedding. Since then I could never trust another female ever again," he said. "From that point on I wanted to experience what it would be like to be with another male out of my own curiosity."
The singer is not the only person from the gospel music community to be vocal about his experiences with homosexuality. Donnie McClurkin, the gospel singer and pastor of Perfecting Faith Church in Freeport, New York, has been outspoken for years about being delivered from homosexuality.
In 2002, McClurkin detailed a childhood where he was molested by male family members in Charisma magazine. While he also found people who lived a homosexual lifestyle behind closed doors in church, McClurkin said that ended up being the place where he ultimately found solace and the tools to change his life.
"My only relief from this turmoil was church. There I could escape the thoughts and feelings, and hear stories of how the power of God changed others' lives," he said. "It was another world — my world, where I felt at peace, like I belonged."