Goth Barbie Doll Becomes 2nd Bestselling Doll in the World - Behind Only Barbie Herself (PHOTO, VIDEO)
A so-called "Goth Barbie" has surprised the industry by becoming one of the bestselling dolls in the world, second only to Barbie herself.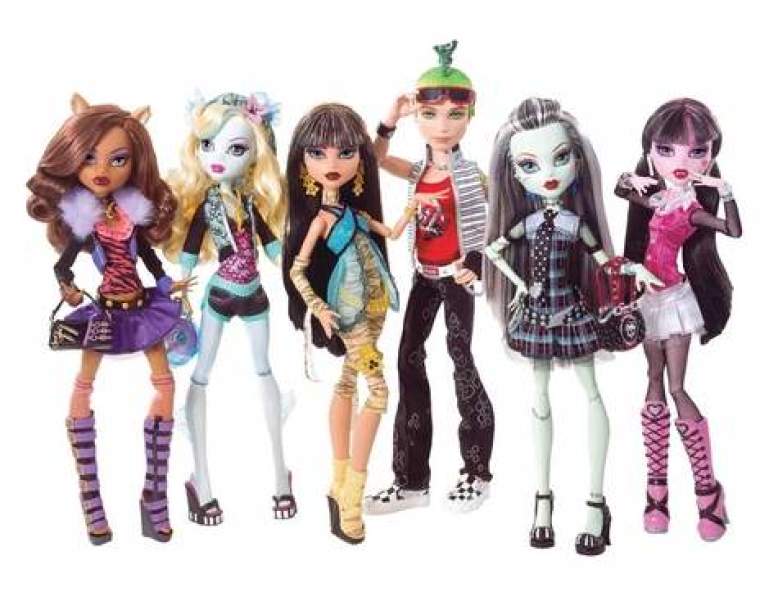 The "Goth Barbies" are a range of dolls know more accurately as the dolls of Monster High. The pale white dolls with thin frames, red eyes, some even having fangs, have become wildly popular across the globe. The dolls even come with books and web episodes for fans to follow their stories.
The Monster High doll series is in fact manufactured by Mattel, the same company that makes Barbie dolls - the most popular doll in the world.
The huge sales of Monster High dolls has surprised even the manufacturers themselves. Many different lines of dolls imitating the zombie-like features have surfaced, including zombie princesses.
In last year's Toy Fair in New York, a line of "Once Upon a Zombie" dolls were unveiled, which showed zombie versions of classic Disney princesses such as Snow White and Cinderella.
The Monster High line debuted in July 2010 and quickly became a massive hit. The dolls are marketed for girls aged 6 to 12 and accompany vampire-themed movies and TV shows.
Monster High has now become a billion-dollar brand, and sales are continuing to rise, even as sales for the original Barbie continue to decline.
Kiyomi Kaverly, Mattel's design vice president, said, "Honestly, it was very surprising to us. We just noticed girls were into darker goth fashion."
Monster High dolls were created by Garrett Sander and illustrated by Kellee Riley. The line also produces stationery, bags, key chains, video games, and other toys featuring the Monster High characters.
TV specials, web series and DVDs are also available, including a young adult novel series of the brand written by author Lisi Harrison.
The characters are Frankie Stein, Clawdeen Wolf, Draculaura, Cleo de Nile, Deuce Gorgon, Lagoona Blue, and Ghoulia Yelps.
New Monster high Dolls 2012