A Cappella Version of 'Ring of Fire' Will Have You Cheering for More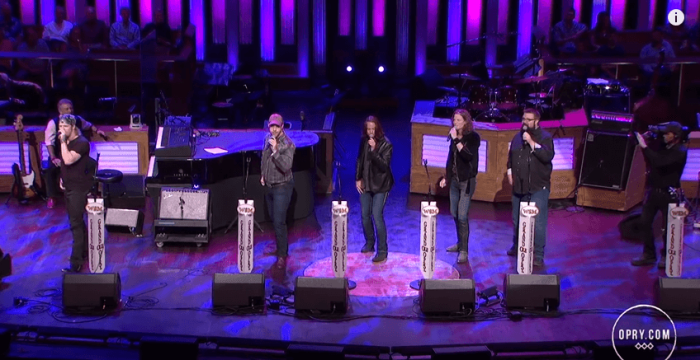 Anyone who has ever been in love knows that love can be a burning thing and it does, by all accounts, makes a fiery ring.
The a cappella group Home Free recently performed a catchy version of the famous Johnny Cash song at the Grand Ole Opry.
Despite the absence of the mariachi band in the background of the original version, Home Free more than makes up for it with their vocal talent.
Uploaded to YouTube earlier this month by the Grand Ole Opry, the video has gotten 38,000+ views and 300+ likes.
It also got, strangely enough, about 40 dislikes, presumably from those who wanted the mariachi band playing in the background as they did long ago for Cash.
This isn't the first time Home Free has gotten viral video attention. During the Christmas season they teamed up with Kenny Rogers for a powerful rendition of the Christmas carol "Children Go Where I Send Thee."
WATCH VIDEO BELOW: