Green Bay Packers vs Seattle Seahawks Live Stream: Watch NFL Thursday Night Football Online (Start Time, NBC TV Schedule)
The Green Bay Packers will face off against the Seattle Seahawks on Thursday Night Football with football fans ecstatic as the 2014 NFL season kicks off tonight. This one could go either way; the defending champs will be looking to reassert themselves from the outset this season and not suffer a post-Super Bowl blowout. However, the Packers have lost just two of their last eight games against the Seahawks and they will be confident they have what it takes to defeat Seattle tonight.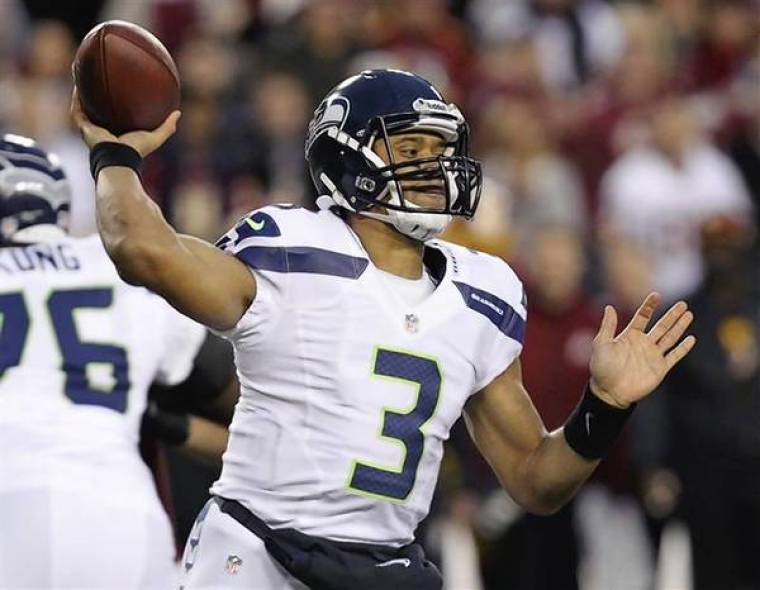 Today's big Thursday Night Football game will start at 8.30 p.m. ET and can be watched on TV on the NBC network, or online through live stream (details below).
Aaron Rodgers' injury last season completely derailed their campaign, and they will be hoping for more consistently this time around. In Rodgers' absence, the Packers could only manage a record of 2-5-1. They did eventually make the Playoffs – thanks to their early season form and because their competition in the NFC North was simply so bad! However, if they want to be serious Super Bowl contenders this term they will have to ramp up their game and certainly be much more consistent throughout this season.
Jordy Nelson had a career-best season, and he will be a vital cog in the Packers' wheel this season. If Randall Cobb can fulfill his potential and emerge as one of the league's top receivers, then with Aaron Rodgers pulling the strings, this Packers team could be going places.
The Packers have lost their last two opening season games, although both of those came against strong San Francisco 49ers teams. They will be desperate to win today and get their season off to the right start.
The Seahawks are no chumps though, and their formidable defense last season showed the league how important a rock solid defense as a platform to win games, and ultimately the Super Bowl. Their secondary allowed just 16 touchdown passes all season long last term, and if they can replicate that form, then this team could mount a serious title defense.
Russell Wilson will be a big player for them as usual. His 28 wins over his first two seasons are the most by any quarterback in NFL history, and if he has another season like last then the Seahawks will be there or thereabouts in the Super Bowl hunt.
Today's Thursday Night Football game will start at 8.30 p.m. ET and can be watched on TV on the NBC network or online through NBC live stream by clicking here.