Greg Laurie's 'Tell Someone' Book on Sharing Jesus' Gospel Message Wins Best Evangelism Book Award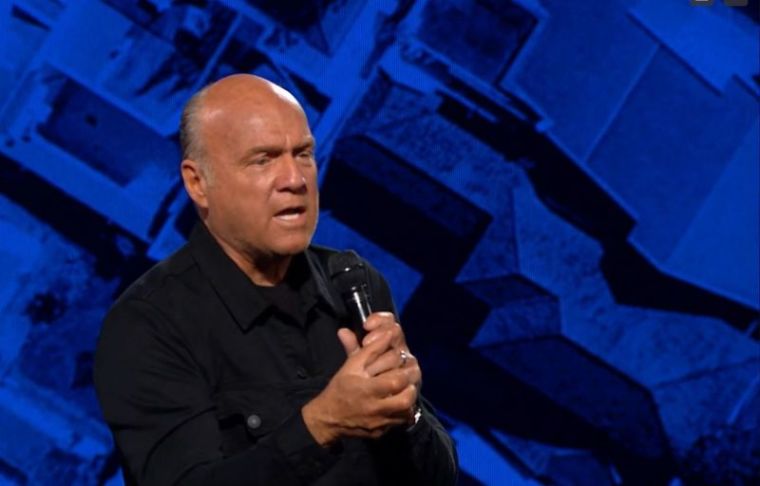 California Pastor Greg Laurie's book Tell Someone, which is about sharing the Gospel message of Jesus Christ with the world, has won Christian Retailing's Best of 2017 award under the evangelism books category.
"Thanks to all who voted for Tell Someone and a special shout-out to my friends at B&H Publishing and Robert and Eric Wolgemuth who made it happen," Laurie said in a Facebook post on Wednesday, announcing the news.
"In case you have not read it, Tell Someone is a super simple to understand guide to telling others about Jesus. It's chock-full of biblical principles and personal experiences of sharing my faith for over 40 years," he added.
Christian Retailing announced in a press release that B&H Publishing Group books won 11 awards this year, more than any other publisher. The nominated companies submitted books, Bibles, gifts, and DVDs for Christians to vote on.
"Christian retailers, publishers, church store managers and volunteers — in short, anyone actively engaged in the Christian products industry — were eligible to vote," a statement explained.
"Voters were asked to judge the nominations on their impact, including their ability to speak to people's hearts and evoke emotion; open people's minds to new ways of thinking; and encourage and affirm Christlike living."
Tell Someone, which was released on Feb. 1, 2016, states on its Amazon webpage that "it is not written to make you feel bad or condemn you if you have not engaged others with the Gospel message. This book is written to encourage and inspire you."
"Taken from the life and witness of Jesus, and tested over Greg's 40 years of ministry, in both one-on-one experiences and large-scale evangelistic arena and stadium events, these ideas are intended to mobilize every person in the Church to 'tell someone' about Jesus Christ," the description adds.
Laurie, who is senior pastor of the Harvest Christian Fellowship megachurch in Riverside, has authored several books throughout his pastoral career, including his latest one on the life and faith of Hollywood icon Steve McQueen.
Laurie says in the book that McQueen accepted Christ months before he was diagnosed with a fatal cancer and died clutching evangelist Billy Graham's Bible in his hands.
"There was a statement that McQueen made, which was, 'My only regret in life was that I was not able to tell others about what Jesus Christ did for me,'" Laurie told The Christian Post in an interview, quoting what McQueen had told Pastor Leonard DeWitt of Ventura Missionary Church before he died.
"I thought, that's a wrong that needs to be righted," Laurie added.
In a separate Facebook post on Wednesday, Laurie shared a picture from a bookstore at the Denver Airport carrying the book, titled Steve McQueen; The Salvation of an American Icon.
"Join me in praying that many nonbelievers read this book and that they come to Christ," Laurie encouraged his followers.
"You might even want to get a copy of this book and give to someone you know that does not yet know the Lord."