'Grey's Anatomy' Season 13 Episode 11: Alex's Fate to Be Revealed as Eliza and Webber Clash
The next episode of "Grey's Anatomy" season 13 will reveal whether or not Alex (Justin Chambers) will end up in prison after his decision to take the plea deal.
The promo for episode 11, "Jukebox Hero," teases the reveal of Alex's real situation. Arizona (Jessica Capshaw) and the rest have been waiting word on him and from him.
The "Grey's Anatomy" season 13, episode 11 preview shows ominous signs as Meredith (Ellen Pompeo) declared that her best friend is in jail while Alex was shown behind bars.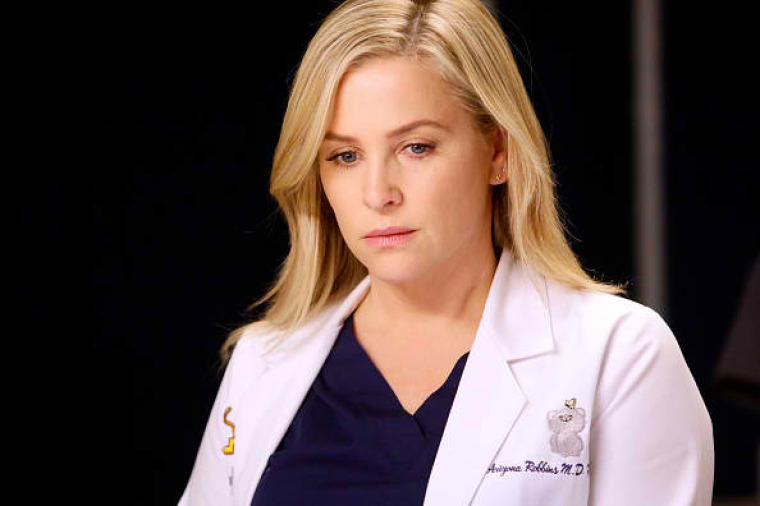 However, it appears that it is Jo (Camilla Luddington) who knows what is going on. Fans will remember that in the midseason finale, Alex learned about Jo's abusive husband and the danger she will be facing if she testifies.
With Jo's safety as Alex's priority, two years in prison suddenly does not look so bad for him. However, his decision does not sit well with Meredith and the others. It certainly would not make Jo happy, too.
Asked by Variety about where Alex is headed in "Grey's Anatomy" season 13, episode 11, Capshaw played coy and simply warned fans to just brace themselves for what's to come.
The actress did promise the fans that "you're going to find out whether or not he really goes and what happens and what could get him out or what could keep him in. You're going to see it all."
As for Capshaw's character, Arizona, and her potential love interest, Eliza Minnick (Marika Dominczyk), clash as she spends her first day at Grey Sloan Memorial Hospital.
Arizona will not be the only one she will be dealing with. There is also Webber (James Pickens Jr.) himself. From the looks of it, "Grey's Anatomy" season 13, episode 11 will see a war between the two sides.
"Grey's Anatomy" season 13, episode 11, "Jukebox Hero," airs Thursday, Feb. 2, at 8 p.m. ET on ABC.