'GTA 6' Rumors: Whole of the U.S.A. as Backdrop of Game?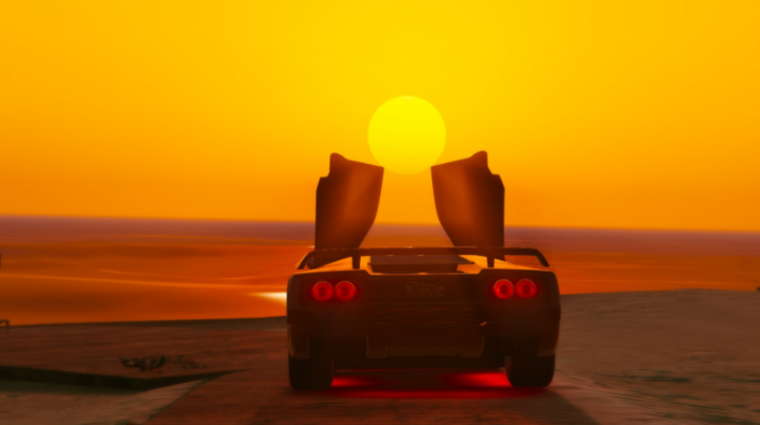 While Rockstar Games has yet to officially announce "GTA 6" (Grand Theft Auto 6), there are already numerous speculations on what it may possibly offer. However, among the many rumors attached to the highly anticipated game, one that has persisted for quite a while now is the rumor saying that the game will employ the whole of USA as its setting.
Given the success of "GTA 5," thanks to its multiplayer mode, it is not above anybody's head while many fans of the game are excitedly awaiting the arrival of its successor. Despite the excitement, though, Rockstar Games has yet to confirm the game and announce its release date.
However, even if "GTA 6" has yet to be officially announced and confirmed, it is already rumored that it will expand in terms of its setting. While it's true that past "GTA" games were set in a city, it is alleged that the next "GTA" installment will now employ the whole of the U.S.A. as the game's setting.
While "GTA 6" encompassing the whole of the U.S.A. as its backdrop may be possible, it is said that it would require the latest technology to make it happen. Hence, it is, likewise, suspected that "GTA 6" may not be released to the currently available versions of gaming consoles, such as the Xbox One and PlayStation 4. Rather, the game may be made compatible with and available on the next versions of the said gaming consoles, possibly to the Xbox Project Scorpio and the PlayStation 5.
Nonetheless, there are also other rumors pointing to other possible locations of "GTA 6." Apart from earlier reports claiming that the game may be possibly set in London, it is also suspected to return to its fictional Vice City.
However, just like the rumor alleging the whole of the U.S.A. will be the game's setting, these possible locations for "GTA 6" are just speculations as well which can only be confirmed once Rockstar Games officially announces the game, who knows when exactly.