Gun-Toting Texas Pastor Nabs Grandma Stealing Packages From Porches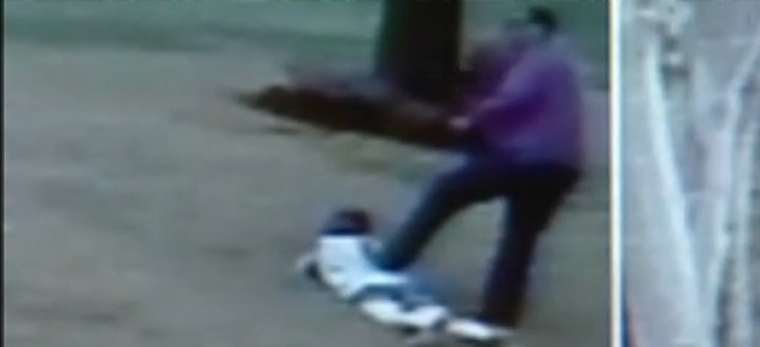 A gun-toting pastor in Texas caught a grandmother stealing packages from the porches of Baytown residents last week.
Pastor Benny Holmes was captured on video charging through his front door wielding a pistol and pointing it at the suspect, Laurie Ferguson, 52, according to the Baytown Police Department.
"He was at his wits end," said Holmes' wife, Pat, to ABC 13 News. "He was determined in his mind that he would sit here, however long it took, to see if he could find her."
Ferguson initially denied that she was stealing when first confronted by Holmes.
"She said, 'I'm looking for my dog,'" Pat recalled, adding that her husband then told Ferguson, "You found your dog. Bow wow."
Police arrived on the scene while Holmes held Ferguson at gunpoint. Investigators believe Ferguson is the same woman caught on surveillance video driving a red Ford Fiesta taking packages from the Holmes' porch two previous times. Two children also appear in the videos who are said to be her grandchildren.
"I learned they had retrieved quite a few packages from her house," Pat added.
Police also stated that Ferguson stored several stolen items inside her home that were taken from neighbors' houses. One of the items included a pastor's robe that was delivered to the Holmes' residence in June.
Pat Holmes plans to address Ferguson face-to-face one day and created a custom hat for her that reads "Forgiven."
Baytown police officers have recovered additional stolen packages from Ferguson's house and are instructing residents who had packages taken from their property to contact the police department at 1-281-422-8371 to possibly claim their stolen items.