Gungor Calls for Christian Unity After Being Branded 'Twofold Son of Hell' for Criticizing Literal Interpretation of Bible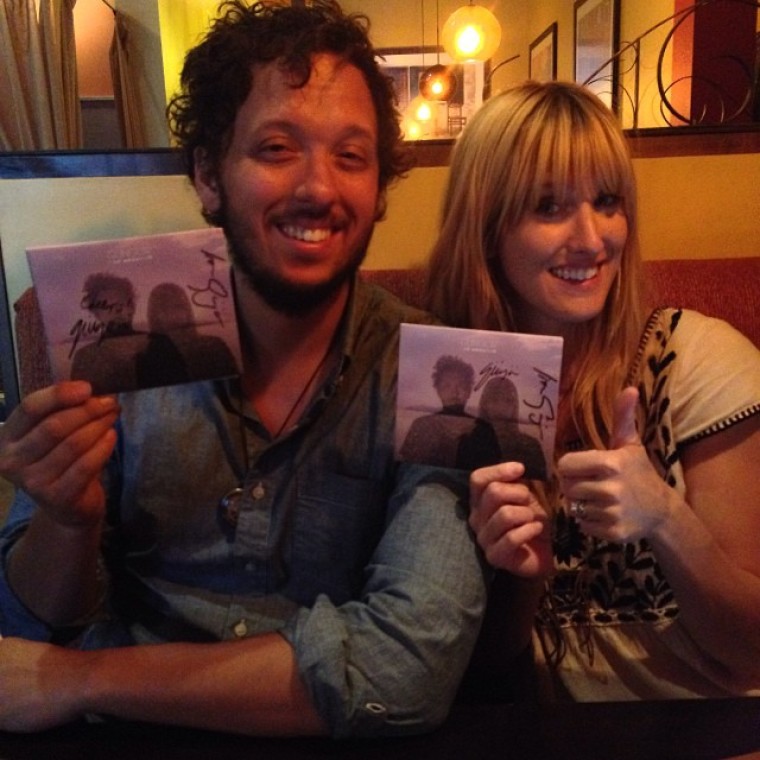 Alternative rock musician and Dove Award winning Christian Michael Gungor of the musical collective, Gungor, is now calling for unity in Christendom months after being branded a heretic and other names like "twofold son of hell" for challenging the literal interpretation of the book of Genesis in the Bible.
Gungor, the son of a preacher, rattled the Christian community this year when he revealed that he and his wife, Lisa, the faces of the musical collective, don't literally believe in stories from the Bible on such topics as creation and the flood, a departure from orthodox Christian doctrine.
The revelation drew the ire of many Christian fundamentalists who have consumed Gungor music to the point of making some of the collective's popular songs like "Dry Bones" and "Beautiful Things" worship anthems.
Albert Mohler Jr., president of the Southern Baptist Theological Seminary, noted in an earlier CP report that: "Michael Gungor says he can't believe in a historical Adam and Eve any more, but he wants to make very clear he still believes in the miracles of the New Testament. But why? He has just pulled the rug out from under his own intellectual argument, because if he has just allowed the naturalist assumptions of modern science to deny the reality of Adam and Eve, how can he not follow those same naturalistic claims of science when they deny the possibility of the miraculous?"
In an op-ed published under the headline "Wrestling With Faith and Doubt" published in the November/December issue of Relevant magazine, however, Gungor explained that not all his critics disagreed with his views as politely as Mohler, and noted that many did not foster Christian unity. He said if Christians continued to disparage each other when they don't agree, the community as a group is "doomed to failure."
"… I do not have a problem with Christians disagreeing with me about how I read Genesis. I don't even have a problem with them getting angry and passionate about their opinion. The real problem begins when we start throwing around words that are intended to break unity, loaded words like 'apostate,' 'heretic,' 'false teacher,' and so on," he said.
"All effective groups contain both diversity and unity. In fact, it is arguable that without diversity, there is no unity (only a much less effective uniformity). … Without unity, the group is doomed to failure. A house divided against itself cannot stand, after all," he charged.
"In modern Christendom, I'm afraid we too often let our friction veer into blatant and hateful division. In the last few months, I personally have been called a heretic, a blasphemer, a twofold son of hell and a fool that is leading thousands to hell, in which I happen to have a special spot reserved for me," he continued.
"Why? Essentially because I (like a lot of Christians), believe evolution is the means by which God created us. And I'm certainly not the first or the only Christian to receive the brunt of this sort of evangelical fervor for saying so," he explained.
He then questioned whether the Christian church was honoring its command as the Body of Christ.
"Many of us would say our endgame is to draw people to Jesus. However, some might respond to that with questions about 'which Jesus, exactly' or 'what specifically about Jesus' do we hold
as the most important endgame?'" he asked.
"We can find Jesus' answer in Matthew 26: 'Love the Lord your God with all your heart and with all your soul and with all your mind.' This is the first and greatest commandment. And the second is like it: 'Love your neighbor as yourself.' All the law and the prophets hang on these two commandments," he ended.