Harvard Theological Review Refuses to Pull Fake 'Jesus Had a Wife' Papyrus Story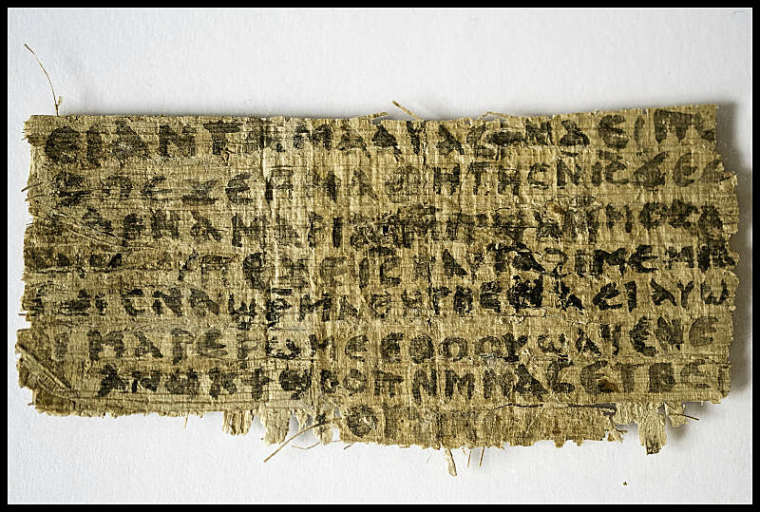 A Harvard journal is refusing to retract a 2014 article it published about an infamous scrap of papyrus suggesting Jesus had a wife even though the professor who authored it now admits the fragment is a forgery.
Harvard Divinity School professor Karen King told the Boston Globe last week that "it appears now that all the material [Ernest Fritz, owner of the fragment,] gave to me concerning the provenance of the papyrus ... were fabrications."
Less than 24 hours after an investigative report about Fritz's papyrus forgery was published in the August issue of The Atlantic, additional documents emerged showing a fake Greek manuscript Fritz had posted on his website and a blog in which his wife "talks of restoring a second century Christian gospel, a project that apparently left part of the manuscript in fragments," according to Live Science. 
The Harvard Theological Review, where King's original article was published, issued a statement defending its refusal to retract the essay about the fake Coptic papyrus, saying:
Acceptance of an essay for publication means that it has successfully passed through the review process. It does not mean that the journal agrees with the claims of the paper. In the same issue (HTR 107:2, April 2014) in which HTR published Professor Karen King's article and the articles on the testing that were represented or misrepresented in some circles as establishing the authenticity of the fragment, it also published a substantial article by Professor Leo Depuydt arguing that it was a crude forgery. Given that HTR has never endorsed a position on the issue, it has no need to issue a response.
In an interview with The Christian Post last week, Dallas Theological Seminary New Testament studies professor Darrell Bock said the Atlantic article "gives more reason why so many were so skeptical about the claims for this text from the beginning. It points to the fact that when a largely unvetted sensational discovery is announced, time should be given for the dust to settle around those claims."
Bock added, "in this case, it looks like this 'ancient' papyrus is worth little more than that settled dust."
Nicholas Perrin, a professor of biblical studies at Wheaton College, told CP this week that "King's retraction was slow in coming," and evidence that "the fragment was a forgery was already strong enough apart from [The Atlantic's] investigation."
Speaking about the Harvard Theological Review's refusal to retract King's 2014 article, Perrin said the journal is "refereed" and "has no obligation to defend the errant theses of those who contribute to it."
Perrin added, however, that it "probably was a misjudgment for the [Harvard Theological Review] to publish King's article, but we have to assume they were acting in good faith. King is, after all, a reputable scholar notwithstanding a few unsubstantiated commitments."
In a statement posted online, Harvard Divinity School Dean David N. Hempton said in response to the controversy that Harvard is "grateful to the many scholars, scientists, technicians, and journalists who have devoted their expertise to understanding the background and meaning of the papyrus fragment. HDS welcomes these contributions and will continue to treat the questions raised by them with all the seriousness they deserve."
Following Hempton's statement, HDS referenced the nature of much of King's scholarship, the subject in the fragment, which is "affirm[ing] that women who are mothers and wives can be disciples of Jesus — a topic that was hotly debated in early Christianity as celibate virginity increasingly became highly valued."