'Heaven Is For Real'- Pastor Todd Burpo on Son's Near Death Experience and What Heaven is Like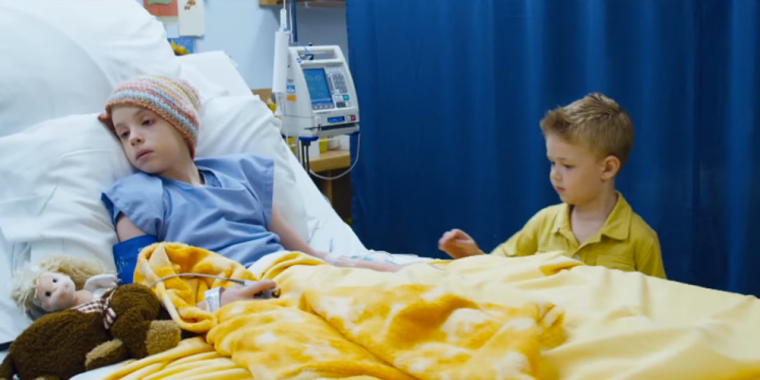 Heaven Is For Real opens in theaters on April 16 and tells the story of the Burpo family, whose son Colton experienced a vision where he traveled to heaven and met Jesus when he was just 4 years old.
The film, based on a book of the same name, is Colton's father and small town church Pastor Todd Burpo's account of what his son saw during this vision, which took place during emergency surgery on the boy's appendix around 10 years ago. The family partnered with T.D. Jakes and director Randall Wallace to bring the story to the big screen. The film is generating a lot of media attention, however, the Nebraskan family still claims to function like any other American household despite the fame that might come with Heaven Is For Real.
"[After all the promotion for the film] we go home. We're normal at home. Sometimes you just have to disconnect. It's a lot easier for me to disconnect [from Facebook] than mom," Todd Burpo told The Christian Post. "When we go home I go back to pastoring, I'm a fireman. I do what I've always done. It's a good change of pace for me."
During the film Todd Burpo deals with doubt concerning his son's visit to heaven that could have easily been written off as a child's imagination or dream. However, the details shared by Colton help to strengthen his father's confidence in what his son saw throughout the film and in real life.
"I didn't know what I believed about near death experiences," confessed Burpo. "Where does his vision match reality, scripture and reason? No one had prepared me to talk to someone who had a NDE. I come from a church tradition that sometimes undervalues personal experience and says scripture's way more important and I agree with the validity of scripture, but sometimes to a fault where we almost dismiss personal experience. But I could not dismiss my son and I had to deal with that."
The movie documents this struggle accurately, according to Todd, however, he had a lot more time in real life to flesh it all out.
Colton's visit to heaven took place around 10 years ago and shapes the way he looks at the faith of the outside world today.
"It allows me to have a little more of an understanding of why it's harder for people to grasp on to the thought of heaven," said Colton Burpo to CP. "I got to experience it so I know what to expect. But with some people that not knowing just gets the better of them."
The details Colton shared with his father about heaven include the fact that people do not age there. Todd Burpo decided to break this down from a theological standpoint.
"Adam and Eve were created to never die and once they sinned the punishment for sin was death so they started aging," he explained. "We know in heaven there is no sin, so if you go to a place where there is no sin, why would the consequence of sin be there?"
Colton's visit was the only one he has experienced. But just that one vision gives him the opportunity to touch many with a message of hope in Christ. Todd sees this as the main goal for the film.
"I hope that when people see this film, God speaks to their minds and hearts and they see that the same Jesus that did this for Colton wants to do this for [them] too," Todd said. "We're not special. I just pray that they want Christ to be in their lives and realize that heaven could be a reality for them too."
He also hopes the film encourages Christians to dig deeper with one another by asking questions about their experiences with their faith in an honest and candid manner.
Heaven Is For Real stars Greg Kinnear and Thomas Haden Church and opens in theaters on Wednesday, April 16, 2014.