Heisman Winner Derrick Henry: Always Keep God First, Don't Be Afraid to Pray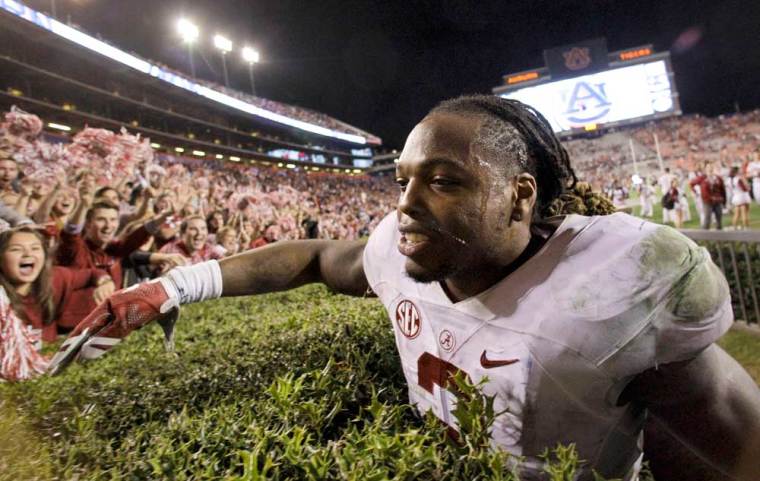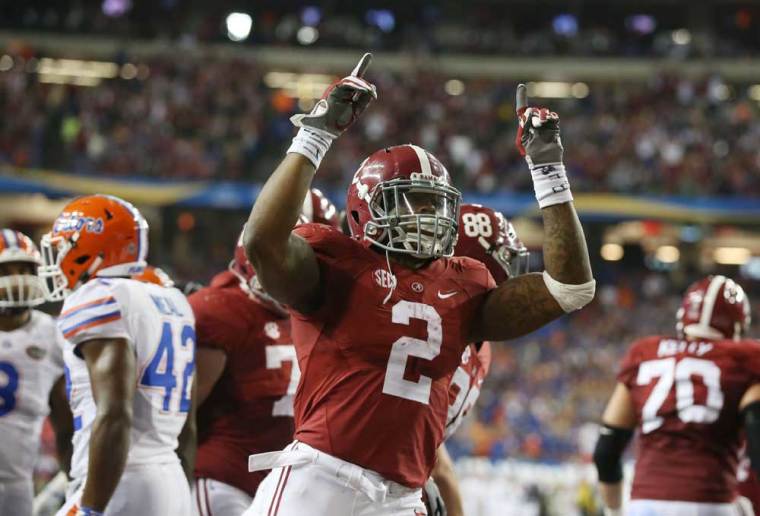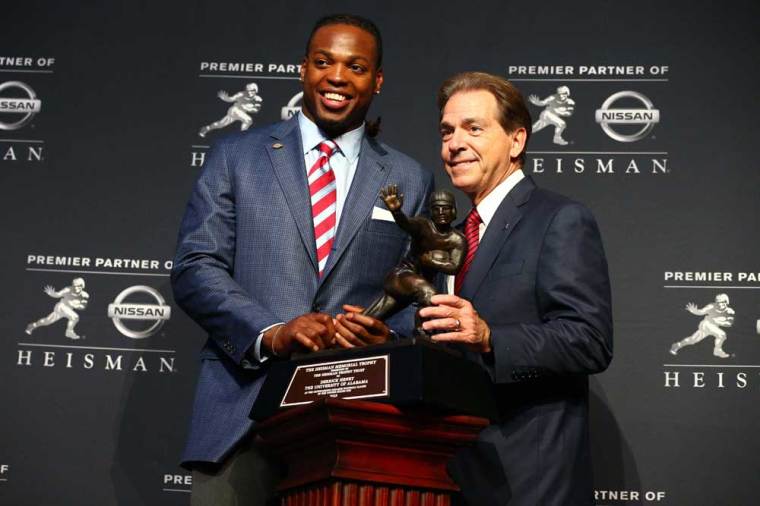 View Photos
After winning college football's most prestigious award Saturday night, University of Alabama running back Derrick Henry praised God and advised aspiring young athletes to keep God first while pursuing their dreams.
The 21-year-old Henry, who set a new Southeastern Conference record for nearly 2,000 rushing yards this season as a junior, fulfilled what he called a "lifelong dream" when he was named the 2015 winner of the Heisman Trophy in New York City on Saturday.
Notably, Henry won the closest Heisman vote since 2011 by earning over 1,832 points and 378 first-place votes. Heisman runner-up, Stanford's Christian McCaffrey, earned 1,539 points and 290 first-place votes, while Clemson's Deshaun Watson finished third place in the voting with 1,165 points and 148 first-place votes.
"First off, I just want to thank God for bringing me here and winning the prestigious award," Henry, who scored 23 touchdowns this season, said during his acceptance speech. "He's been so good to me in my life and I have been honored and blessed with this opportunity. Since I was a kid, it has been my lifelong goal and a dream of mine. I am just so thankful."
After thanking his mother and father, Henry then thanked his grandmother, who he says helped to make him into a man and taught him the importance of keeping God at the center of his life.
"My grandmother, the woman who made me into the man I am today, I want to thank you so much," Henry exclaimed. "Even though you couldn't be here, I feel you in spirit and I love you so much. You made me into who I am today — hard work, dedication and just doing what I wanted to do. You always told me to keep God first and pray that I always make it far. I just want to thank you and let you know that I love you and that I am praying for you."
The Florida native then thanked his teammates, brothers, other family members and his college and high school coaches for helping him to get to this point. After going through his list of acknowledgments, Henry then turned his attention to the children listening to him.
"I just want to talk to the kids who are watching this TV and listening to me today. I just want to give you all advice. I am hoping that I am somebody you can idolize yourself behind and look up to because God is everything and always keep God first," Henry urged. "Always pray; don't be afraid to pray. He always hears you cry. If you have dreams, chase them. If you believe it, you can achieve it and God will be there every step of the way. I am a living testament, man."
Henry then explained that he gets on his hands and knees every night to pray.
"Growing up and having this dream, I never thought I would end up here. But God is good, and I get on my hands and knees every night and pray and thank him for everything," Henry shared. "So, keep God first, always pray and always chase your dream."
Contact: <ahref="mailto:samuel.smith@christianpost.com">samuel.smith@christianpost.com,
@IamSamSmith
(Twitter)