Helen Hunt Film 'The Miracle Season' Encourages Young Women to Fulfill Their God-Given Destiny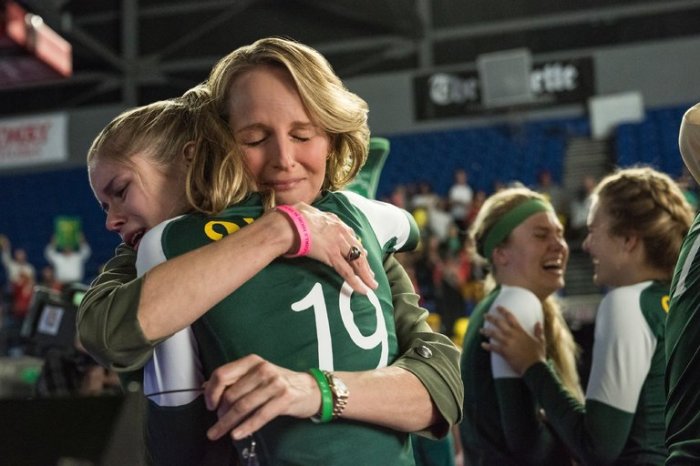 LOS ANGELES — The inspirational new film "The Miracle Season" seeks to uplift and empower young women to fulfill their God-given destiny — even in the face of extreme obstacles.
Set in 2011, "The Miracle Season" tells the real-life story of high school athlete Caroline Found, a vivacious 17 year old who lived life to the fullest. Fondly referred to as "Line" by those who knew her, Caroline was captain of the girls' volleyball team and had a close friendship with her coach Kathy "Coach Brez" Bresnahan (Helen Hunt).
Under Line's enthusiastic leadership, the team was determined to win a second record-breaking state volleyball championship. However, before that dream could be realized, a moped accident took Line's life, leaving her family, including father Ernie (Willliam Hurt), mother Ellyn, her best friend Kelley Fliehler (Erin Moriarty), and the rest of her team and schoolmates devastated.
"The Miracle Season" is the story of how Line's teammates, reeling from the loss of their captain, rallied amid their grief to achieve another championship win. Meanwhile, Ernie, her father, relies on his faith — and his daughter's teammates — to cope with the loss of both his daughter and wife, who died of pancreatic cancer just two weeks after the accident.
During a press conference attended by The Christian Post, Bresnahan said while "The Miracle Season" is a sports film, it's also a story of perseverance, courage, and unity — a message desperately needed in today's divided world.
"We're empowering young women that they can be athletic and feminine and strong and carry a community on their back," Bresnahan said. "To me, that's an incredible message for young women. I think this transcends a sports crowd, because it's a film of hope and perseverance."
Echoing Bresnahan's sentiment, Hunt said that, while standing on the volleyball court surrounded by young women, she realized "The Miracle Season" was "exactly the kind of movie" she wanted to make.
"From the perspective of this character, standing in this circle of generous, smart women, ["The Miracle Season"] was exactly the movie I wanted to be a part of," she said. "By all accounts, it's a movie about an extraordinary young woman, and the qualities that she must have had were exactly the ones I needed to be around, so it was perfect."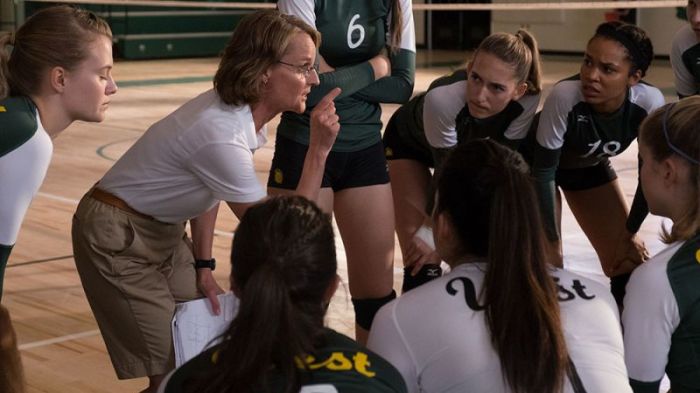 The 17-year-old Line, played by Danika Yarosh, was an energetic, outgoing young woman who exhibited kindness and compassion to those around her. Shortly before her death, she'd reconnected with her Christian faith and lived out her beliefs in the way she treated others.
"There's not a lot of 17-year-olds like her; she's so unique and so special," Yarosh told CP. "For most teens, your life is about high school and cliques and you're still trying to figure out who you are. She was able to get over that and reach out to people. No matter who you were or where you came from, she was able to make you feel like her best friend. That's an incredible trait to have."
The real-life Ernie Found, Yarosh said, was instrumental in making "The Miracle Season" come to life, as his strength and gentleness helped lift spirits amid a sometimes-somber environment.
"We're dealing with this really heavy story, and he's the one that lived it, yet he was there holding our hands and helping us through it," Yarosh recalled. "The first time I met him, he just engulfed me in this giant bear hug. He just radiates light and love, and I don't know anyone that could go through what he went through and still be so strong and loving. Really, really spectacular person."
Line's passion for life and kindness toward others inspired the term "Live Like Line," a phrase that helped the West High School girls' volleyball team stay the course while fighting for the state championship.
"Line is someone who'd I'd aspire to be," Yarosh said. "To me, 'Live Like Line' means to reach out to those around you, make friends, make people happy, make yourself happy. Don't take life too seriously. You're only here for a short amount of time, make it count, make it worth it. Live life to the fullest, don't have any regrets. Do what you want to do."
"I've taken the 'Live Like Line' movement to heart and lived it personally in my everyday life," she continued. "Sometimes, when I'd get overwhelmed filming I'd think, 'What would Line do?' She'd tell me to have fun and have a blast with it. She radiated life, and it's evident in how her story still inspires people today."
'The Miracle Season" was produced by LD Entertainment, which also produced the faith-based film "Risen," and was directed by Sean McNamara, the creator of "Soul Surfer." "The Miracle Season" opens on April 6. For more information, click here.