Hillsdale cuts ties with charter school after parents liken Michelangelo's 'David' to porn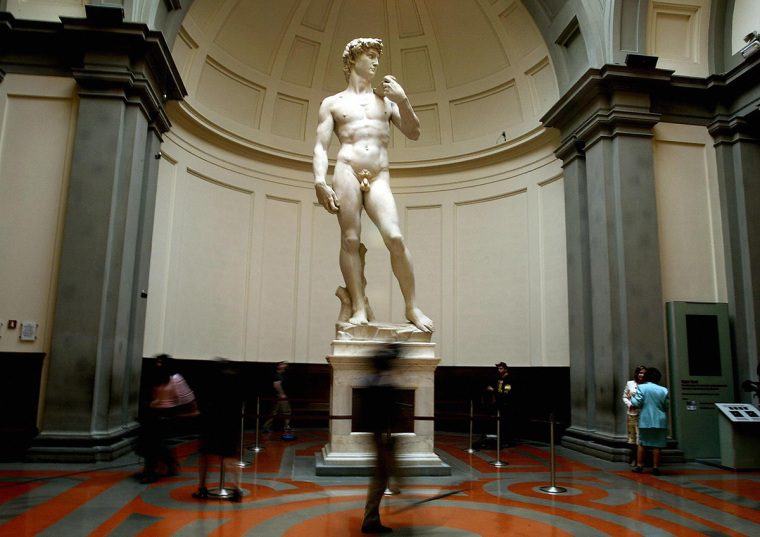 A renowned private Christian college in Michigan has severed its ties with a Florida charter school after the principal was forced to resign when parents complained that students were exposed to pornography during a lesson on Renaissance art that included Michelangelo's "David" statue.
The Tallahassee Classical School had a license to use Hillsdale College's K-12 curricular materials, but it has since been revoked and will expire at the end of the school year. 
Hillsdale College, which was founded in 1844, has earned a national reputation for its classical liberal arts core curriculum. While the college provides this curriculum with multiple schools across the country, it does not offer educators or school officials training on how to teach it. 
In response to a request for comment from The Christian Post, a spokesperson for Hillsdale College provided its public statement from spokeswoman Emily Stack Davis saying its partnerships with schools are "founded upon a mutual understanding about the aims of education."
"Education is a cooperative endeavor between students, parents, and teachers," Davis wrote in a statement. "Discretion, good judgment, and prudence are essential for that endeavor to be successful."
She added: "To set the record straight: This drama around teaching Michelangelo's 'David' sculpture, one of the most important works of art in existence, has become a distraction from, and a parody of, the actual aims of classical education. Of course, Hillsdale's K-12 art curriculum includes Michelangelo's 'David' and other works of art that depict the human form." 
The Tallahassee Classical School did not immediately respond to The Christian Post's request for comment. 
As CP reported Monday, Hope Carrasquilla, the former principal of Tallahassee Classical School, said she was forced to resign after parents complained about a sixth-grade lesson on Renaissance art.
However, the school's board chair said that other issues had arisen with the principal throughout the past year and that Carrasquilla's forced resignation had more to do with the failure to notify parents than with the lesson itself.
According to the Tallahassee Democrat, the art lesson included Michelangelo's "Creation of Adam" and Botticelli's "Birth of Venus" paintings, as well as the artist's sculpture of "David." 
One of the parents felt that the artwork exposed children to pornographic material. Both paintings feature nudity, as does the sculpture of "David," which shows the Old Testament figure without any clothes. 
Some parents complained they were not given advanced notice about the lesson. A rule required that parents be notified two weeks ahead about curriculum that could be "potentially controversial," according to the Democrat.  
Carrasquilla said that a communication breakdown prevented the school from notifying parents about the lesson beforehand. 
As CNN reported on March 25, the school's Board Chair Barney Bishop gave the former principal a choice to resign or be fired. The board member stated that Carrasquilla wasn't let go because of the art lesson. The former principal said in an interview with the cable news outlet that her board has not been pleased with her, admitting that she does not follow every policy and procedure.
"Our school is two-and-a-half years old. Every year we show that picture in the Renaissance art class taught to our sixth graders," Bishop said. 
"We aren't trying to ban the picture," he added. "We think it's beautiful, but we are going to make sure the concept of parental rights is supreme in Florida and at our charter school."
The issue of parental involvement in schools and what parents believe their children should be exposed to has arisen in multiple schools throughout the country, including students' potential exposure to pornography. 
During a Fairfax County Public School board meeting last year in Virginia, a mother raised concerns about the books available in high school libraries depicting illegal, sexually explicit material, including pedophilia and other graphic sex acts. The titles, Maia Kobabe's Gender Queer and Jonathan Evison's Lawn Boy, contain graphic sexual content, with one book describing a fourth-grade boy performing fellatio on an adult man, which is a felony sexual assault of a child. 
Last August, another group of parents voiced objections during a Carmel Clay School Board meeting in Indiana to the school allowing books containing sex scenes and transgenderism available to students.