Hillsong Debuts New Trailer for Upcoming Film 'Let Hope Rise' (See Here)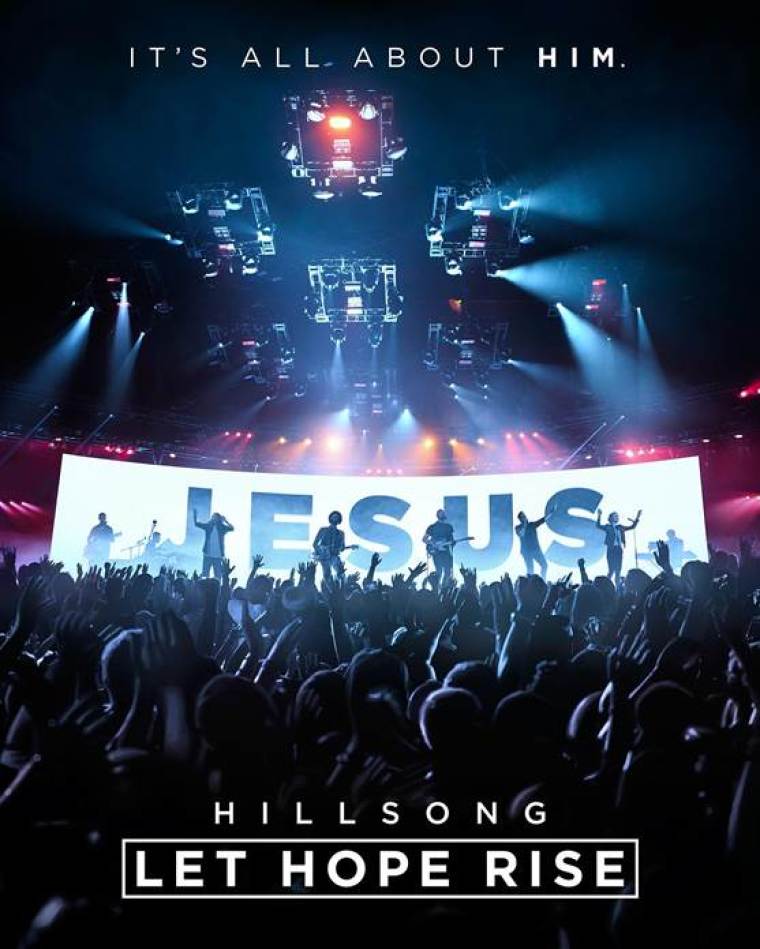 World-renowned ministry Hillsong released the trailer for their highly anticipated feature film "Let Hope Rise." The Pure Flix film will chronicle the spectacular rise of the prominent Australia-based band, Hillsong UNITED.
In the new trailer, senior pastor Brian Houston explains the start of Hillsong and his heart for their music. Various clips of the band praying, touring, writing songs and more are highlighted. "In the end our success is not about us, it's all about God. You take Him out of the equation, you got nothing," Houston says as UNITED's hit song "Oceans" plays in the background.
See the full trailer below:
"Hillsong-Let Hope Rise" was directed by Michael John Warren, who is also behind the popular Jay Z film "Fade to Black." The cinematic release will take viewers on Hillsong's journey, which started in a tiny church in the Sydney suburbs to an influential international ministry whose songs are sung every Sunday by more than 50 million people across the globe. Their songs are recognized all over the world and have been translated into 60 languages. They sold more than 17 million albums.
In a statement shared with The Christian Post, chief production officer and a founding partner of Pure Flix, Michael Scott, said "Hillsong-Let Hope Rise is so much more than a film about a Christian band or even a church. It is truly a theatrical worship experience. It is a dream come true for us, as a studio committed to influencing the global culture, to partner with a church like Hillsong."
Producer Jonathan Bock added, "Anyone who regularly attends a church knows Hillsong's music by heart. That's how influential they've become. And yet despite the fame and adulation, they're still just a humble worship band trying to do what tens of thousands of other worship bands try to do every week – glorify God through their music. How they balance that is a fascinating and surprising story."
Hillsong has grown from a single church in suburban Sydney to an international ministry that now extends to cities on five continents, including London, Paris, Sao Paulo, Capetown, Rio de Janeiro, and Phoenix. In America, Hillsong is recognized for their thriving congregations in New York and Los Angeles. Combined, the ministry reaches over 100,000 people weekly.
In addition to its local church initiatives, Hillsong just recently launched their own channel on TBN and frequently partners with international organizations to help provide food and education for children in the slums of India, building housing for those living with AIDS in Africa, and rescuing victims of human trafficking around the globe.
"We're thrilled that Pure Flix, the No. 1 producer of faith films in the U.S., is our partner on this project," Brian Houston, founding pastor of Hillsong Church said in a statement. "It's our hope that by sharing an up-close and unvarnished look inside our music and lives, we can shatter preconceived notions of what it means to follow Jesus in today's modern world."
"Hillsong-Let Hope Rise" hits theaters nationwide Sept. 16, 2016.