Hilton Hotel Ad of Two Men in Bed in Travel and Leisure Magazine Incites 45K Petition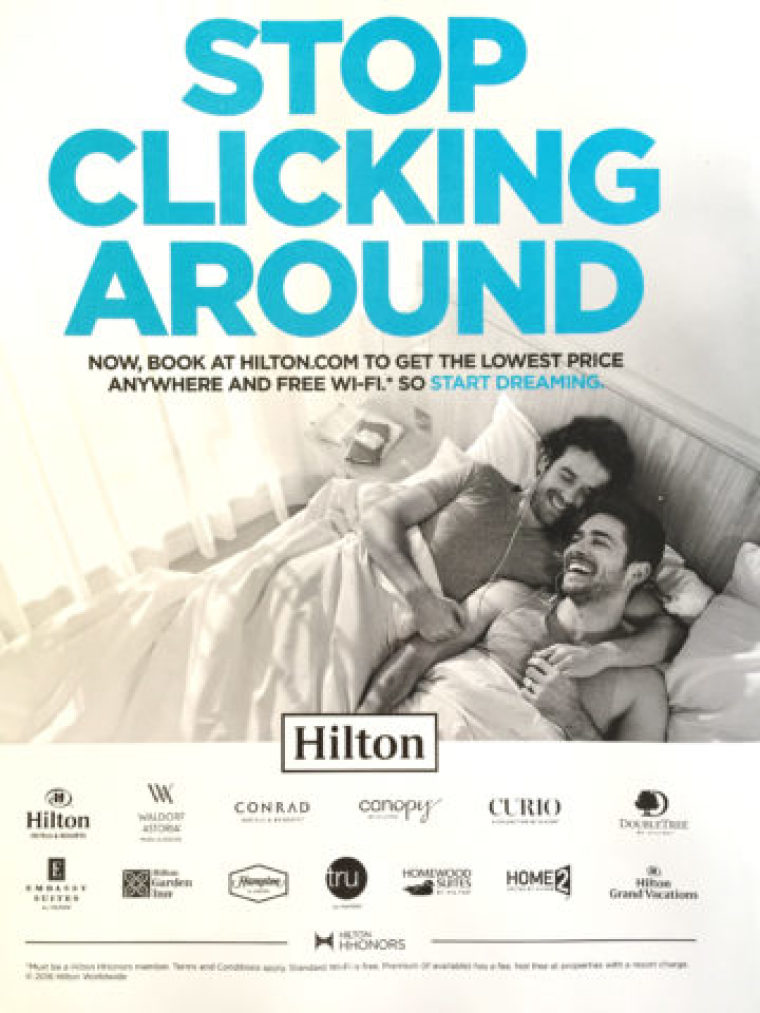 The American Family Association has set up a petition that has been signed by over 45,000 people as of Thursday morning urging Hilton Worldwide to "market responsibly," after the hotel chain placed a full-page ad of two men together in bed.
AFA explained that the ad was published in the June 2016 edition of Travel and Leisure magazine, which "isn't a gay-specific magazine sent directly to homosexual's homes."
The conservative group explained that the magazine is widely distributed and can be found in many public places, such as doctors' or auto repair waiting rooms.
"If Hilton had advertised two men playing tennis, cards, or having lunch, that would have been reasonable. However, Hilton chose to make a cultural and social statement by purposely marketing the promotion of homosexuality to a large segment of the population who finds the idea of two men sleeping together unnatural and offensive," AFA explained.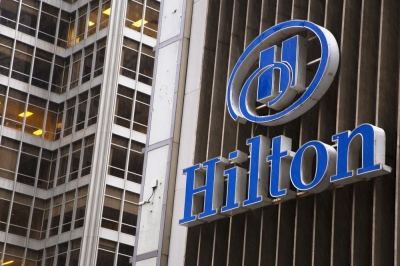 The ad itself does not provide context for the men featured in the photo, though promotes its website, Hilton.com, which it says offers "the lowest price anywhere and free Wi-Fi."
Hilton Worldwide explained in a statement that it is a "global company of diverse cultures serving diverse guests...We are proud to depict and reflect our guest diversity in our advertising…"
The AFA on the other hand opposes same-sex marriage, and supports the traditional definition of marriage as a union between one man and one woman.
The conservative group has led an initiative against chain retail giant Target in the past several months, and has gathered close to 1.4 million signatures against Target's new bathroom policies that allow customers and employees who are men to use women's bathrooms and changing facilities.
AFA has warned that such policies could allow offenders to exploit girls at Target, and back in June said that its petition was justified, following the arrest of a 22-year-old man at a target store in Bedford, New Hampshire, who was caught recording juvenile girls in a dressing room.
"Over the Independence Day holiday and throughout the month of July, we're asking all those who have signed the #BoycottTarget pledge to work diligently to get just one other person in their circle of influence to sign it as well. We want to give another boost to the boycott against Target's unsafe and family unfriendly bathroom and fitting room policy," AFA President Tim Wildmon said at the time.
Target CEO Brian Cornell has defended the chain store giant's policies, saying that they are aimed at welcoming and helping everyone, including transgendered people, feel included.
"Our focus on safety is unwavering. And we want to make sure we provide a welcoming environment for all of our guests," Cornell said in May.
Wildmon has accused Target of turning a "deaf ear" to the concerns of American families, however.