Homeless Ga. Teen 'Humbled' by Experience Graduates as Valedictorian
A 17-year-old student from Georgia whose family of five was homeless for most of her high school career has managed to graduate at the top of her class and earn a spot at prestigious Spelman College, where she will be enrolling as a junior in the fall.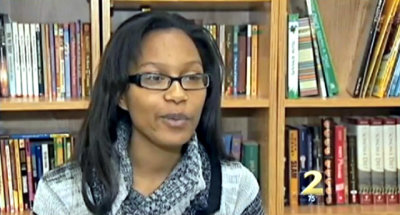 "I just told myself to keep working, because the future will not be like this anymore," Chelesa Fearce told a local news station. "You're worried about your home life and then worried at school. Worry about being a little hungry sometimes, go hungry sometimes. You just have to deal with it. You eat what you can, when you can."
"It makes you more humble," she said of her experience.
The teen's uncanny resolve to keep fighting against the odds resulted in her earning a 4.466 GPA to finish at the top of her class at Charles Drew High School in Riverdale, Ga., and testing well enough to start college as a third-year student. She also scored a 1900 on her SATs out of a possible 2400, the highest achieved among her school peers.
Fearce occasionally lived in apartments with her mother and siblings, but they frequently ended up in shelters or living in her mother's car. Her mother, Reenita Shephard, said being laid off from work "four or five" times usually meant they were headed back to a shelter.
Shephard said she made everything a learning experience for her children and "read to them a lot." Not only is she celebrating Fearce's achievements, but the teen's sister is also graduating high school as salutatorian.
Fearce's words of wisdom for those facing difficulties? "Don't give up. Do what you have to do right now so that you can have the future that you want," she said.
Watch WSB-TV's interview with Chelesa Fearce below: