Homeschool Family Sues Va. Social Services for Removing Children, Claiming Parents Imagined Kids' Illnesses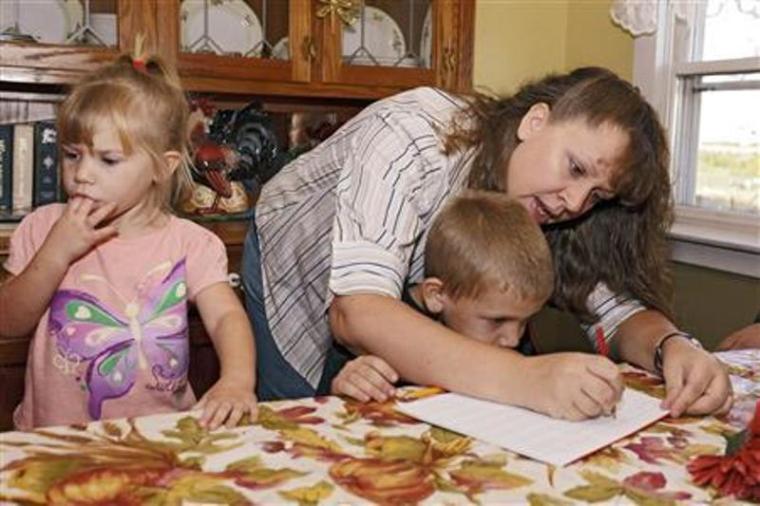 A homeschooling advocacy group announced that it is suing social services caseworkers in Shenandoah County Virginia's Department of Social Services on behalf of homeschool parents that it says are falsely accused of child abuse and had their two children removed from parental custody and placed into foster care for over a month.
The Home School Legal Defense Association (HSLDA) will represent Lane and Susan Funkhouser of Clarke County Virginia after Social Services removed their children from their home due to claims that the parents suffer from a rare mental illness.
"HSLDA is hearing about more and more cases where children are being taken away from their families because doctors disagree about their medical treatment. And we can't take all these cases on," the HSLDA said in a statement. "But we are taking on the Funkhouser case."
It began when Lane and Susan Funkhouser took their kids to the family doctor in hopes of diagnosing the illnesses that their children had been strapped with, but the doctor was unable to provide a diagnosis. The kids' condition did not improve and they continued missing massive amounts of school and class work and eventually the parents decided to homeschool the kids. The school district issued a truancy charge that was later dismissed. But because of the charge, the Funkhousers were officially on the radar of Michael Austin of Virginia's Department of Social Services
Since the kids were sick for a prolonged period of time and it took the parents a while to receive a diagnosis, Austin theorized that the parents were lying about the illness.
Despite the Funkhousers finally finding a doctor who was able to provide a diagnosis that the kids had a variation of a few illnesses – strep throat, a parasite, and a bacterial infection called Clostridium difficile – Austin still proceeded with his theory that the parents were faking the kids illness. Austin had the kids successfully removed from home and their parents and taken to the emergency room in neighboring Shenandoah County where they were also given the same diagnosis the family had already received.
.
Despite two separate diagnosis of the illnesses with lab results, Austin – who has no medical expertise, as pointed out by HSLDA – got the Shenandoah County Department of Social Services to continue with the claim that the parents were suffering from a condition called Munchausen by proxy syndrome, which is an extremely rare mental condition where a parent consistently claims their child is sick in order to bask in the attention and sympathy.
The kids did not return home like the Funkhousers thought they would. Instead they were placed into a foster home along with children that had criminal and drug issues in their past.
"We are sick and tired of seeing parental rights eroded in virtually every area of parenting, including medical and educational decisions," the HSLDA said in a statement. "We believe that parents honestly seeking the best treatment for their children should not be punished by irresponsible allegations of child neglect."
Although there was a court hearing the following week, the judge ruled that the kids should remain in the foster home to allow the investigation to continue for the following four weeks.
At the foster home the kids were reportedly told by employees that their parents had neglected them and didn't love them.
Additionally, the son had sustained an ankle injury while in the foster home and employees neglected to get him medical attention, according to HSLDA. After a judge finally ruled that Austin's claims had no support, the kids were released back to their parents. After leaving the foster home, the Funkhouser's son was finally able to get a doctor to look at his ankle, which was revealed to be broken.
As a part of HSLDA's legal action they are also suing employees of the foster home.