'House Of Cards' Season 4 Spoilers – Frank & Claire Unite In Face of New Power Couple; Frank To Be Assassinated?
The fans of "House of Cards" are waiting eagerly for the fourth season to air. Previous reports had indicated that the series is going to get fresh actors in pivotal roles, like Neve Campbell. The fresh rumours doing the rounds is that Frank may be assassinated.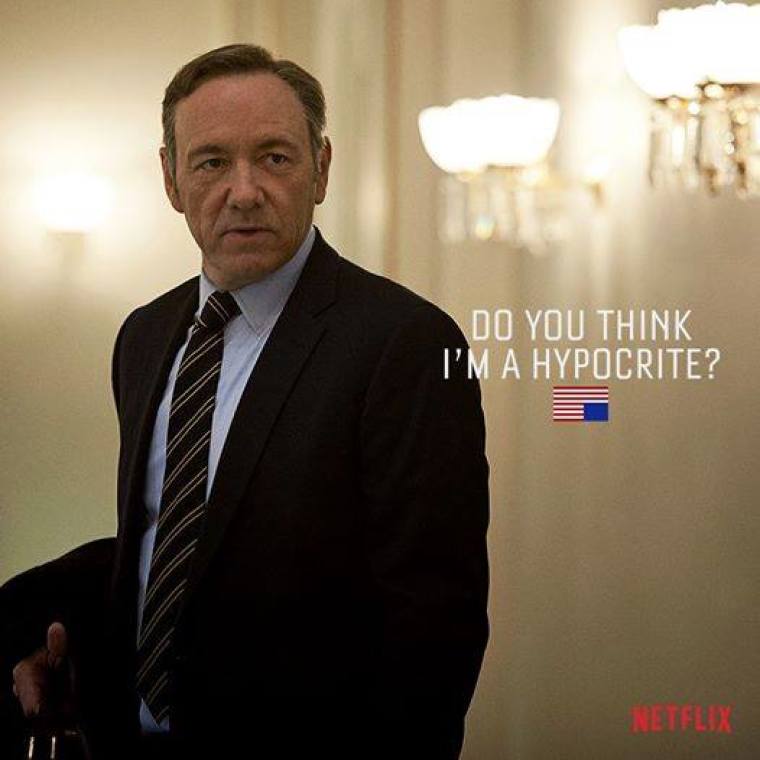 In the upcoming season, a new power couple emerges in Washington. They are younger and soon acquire enough power to dethrone Frank and Claire. So Frank and Claire have no option but to come together despite their differences.
According to a report by Movie News Guide, Frank and Claire Underwood embark on a plan to project a favourable image in front of the public. First, they come together and bring their relationship back on even keel. And then there are also rumors that they might decide to adopt a child and set themselves up as a loving, caring all-American family.
The creator and executive producer of "House of Cards" Beau Willimon, spoke to Huffington Post earlier this year. He said that even though Claire loves her husband, she thinks that she has turned into a person different from what she wants to be and that she also thinks that her husband is "no longer the man that she needs in order to fully be her complete realized self." He gives this as her reason for leaving him.
Whatever has brought them back might not last long as there is a strong rumour that the story will lead to Frank Underwood being assassinated. This speculation has gained credence as the series is said to be based on its UK counterpart and in the UK series, Frank Urquhart is assassinated at the end in a bid to save his reputation.
Already Frank Underwood's life is a political and personal wreck at the end of Season 3. His death might be a logical conclusion to the series. How the Netflix original will differ from its UK counterpart remains to be seen once "House of Cards" returns for its fourth season.