How a Secular Jew Came to Faith in Jesus Christ (Interview)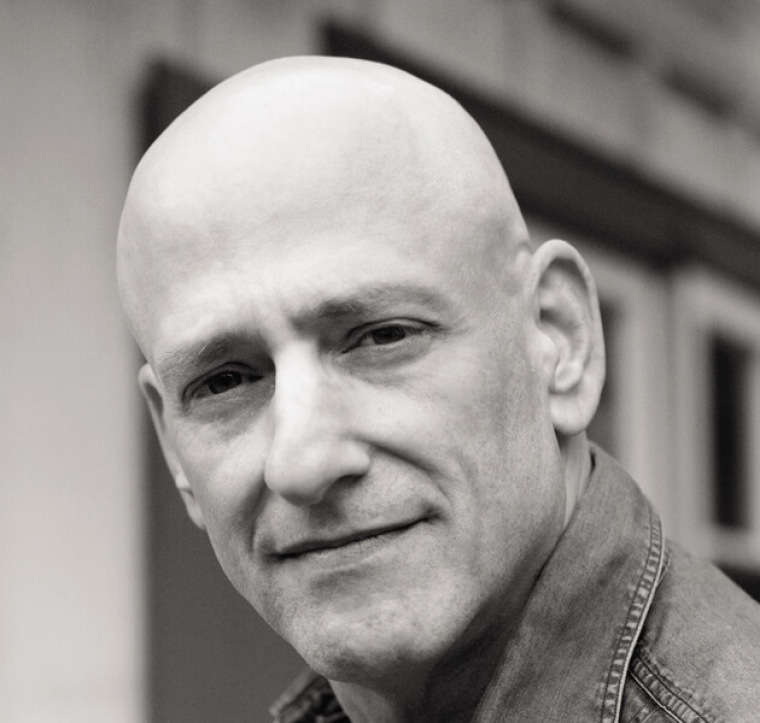 A secular Jew who has come to faith in Jesus contends that Americans do not recognize how powerful the intellectual current of unbelief is in society, a culture where atheism is the default setting.
And that intellectual current is washing people in an ocean of untruths.
In a recent interview with The Christian Post about how he encountered the living God and about his new book, The Great Good Thing: A Secular Jew Comes to Faith in Christ, author Andrew Klavan notes that he is doing much more than merely recounting his conversion to the Christian faith.
"My story wasn't just my story," Klavan told CP. "It was actually a story that affected a lot of people."
"While, obviously, not everybody is Jewish, not everybody has my upbringing," he continued, "we are living in a world where the assumption is that if you're an intelligent person, an insightful person, a sophisticated person, you don't believe [in Jesus]."
Those searching for an intelligent, insightful, and sophisticated read need to look no further than Klavan's memoir. Poignant and beautifully written, Klavan describes his journey into faith, chronicling his deep questions and emotions in captivating prose.
Klavan, 62, was raised in Great Neck (Long Island) but now resides in Hollywood Hills, California with Ellen, his wife of 36 years with whom he has two children. Having spent most of his professional life as a novelist —he is a two-time winner of the Mystery Writer's of America Edgar Award — today Klavan spends his time as a screenwriter and is the host of The Andrew Klavan Show, a cultural and political commentary podcast of The Daily Wire.
Although not from a religious Jewish family — his parents didn't even believe in God — his father ensured he was connected to his heritage. But Klavan found Judaism mostly meaningless; the religious rituals meant nothing to him. As he recounts in the book, against his objections he was bar mitzvahed and he said he found Passover Seders "uproariously comical."
Since coming to Christ, the author notes — and much to the chagrin of his Jewish friends — finding Jesus has enabled him to experience his Judaism.
Critics have roundly praised his work — some have called Klavan a "master storyteller" — and his writing gifts shine through brilliantly in this deeply personal memoir. Breakpoint's Eric Metaxas has said The Great Good Thing "deserves to become a classic of its kind." Each chapter is punctuated with moments of revelation, where it became clear to Klavan that it was the God of the Universe who was apprehending him.
As a curious teenager, much to his father's displeasure, he began reading the New Testament and his intellectual interest in Christianity stayed with him. Though he was not drawn to faith and identified as agnostic, functionally he was an atheist.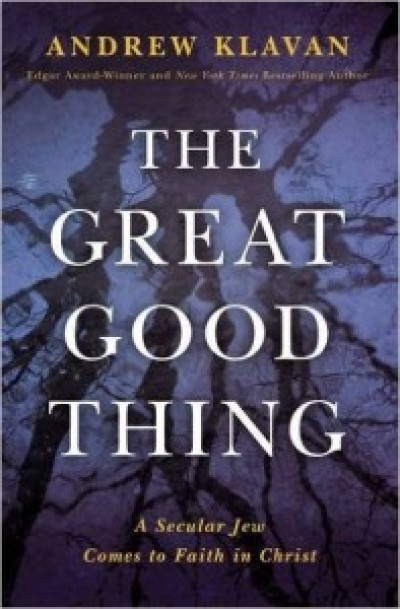 "I did think religion mattered, though," Klavan writes in the book. "I thought of it as a living myth that shaped the human mind and expressed our innermost fears and desires. Many of the thinkers I knew and read dismissed the power of religion over people's lives. They thought faith was just a relic of mankind's superstitious past, something we were growing out of now in our scientific age."
Unlike his father, Klavan was not particularly worried about anti-Semitism growing up in the United States, but is growing more concerned today in light of rising hostility toward Jews in Europe and even here in America.
The answer, Klavan opines, is pretty evident: "People hate Jews because they hate God."
"The Jews are the chosen people of God and they brought the notion of God back into humanity after we lost track of it after the fall, they were the doorway for God to re-enter the world and people hate them for it. To take it even one step further, people hate the Jews because they hate God, and you hate God because you hate yourself. I really do think that that is the failure to accept original sin essentially."