How Can Churches, Christians Help Orphans? New Book Provides Guidance
In Becoming Home: Adoption, Foster Care, and Mentoring — Living Out God's Heart for Orphans, Jedd Medefind provides practical guidance to churches and Christians on why and how they should get involved in helping orphans.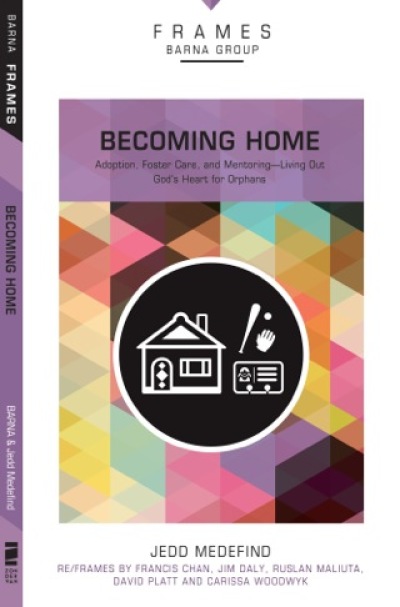 Medefind is an adoptive father and president of the Christian Alliance for Orphans. There was much he did not understand, he says, about orphans and orphan ministry when he began both of those projects. He wrote the book, in part, to share that gap of information — what he knows now that he used to not know about orphans.
The central concerns regarding orphan care, though, he had correct from the beginning: "Children need families. Millions are growing up without one. God has a special concern for these kids. And we should too."
Medefind introduces the topic by writing about his first personal experience with adoption. He and his wife, Rachel, adopted Ayana from Ethiopia. Just weeks before they were to travel to Ethiopia to bring her to her new home, they received word that she had died from pneumonia.
The experience "drove home a simple truth," he wrote, "one that we've seen countless times since: Every decision to love an orphan brings beauty and sorrow intertwined."
Caring for orphans is a mandate from God, Medefind says, but it is not only that. Orphan care also mirrors the heart of God. The Bible if full of verses demonstrating God's concern for orphans and Medefind cites many of them.
One example is Psalm 68:5-6: "A father to the fatherless, a defender of widows, is God in his holy dwelling. God sets the lonely in families, ...."
The orphan's story is at the heart of the Gospel, he adds, which is "how God sought us when we were destitute and alone."
"It is this matchless narrative that animates the Christian to care for orphans, to love as He first loved us," Medefind wrote.
Orphan care is not only adoption, Medefind points out. There are other ways churches and families can get involved. Some ministries, for instance, focus on helping families in crisis so that they are not faced with the prospect of placing their children in an orphanage in the first place.
"Good intentions are not enough," Medefind adds. There are dangers involved in orphan care, he warns, and lists five of them.
Danger number two, for instance, is, "underestimating the ethical hazards of international adoption." Medefind cites examples of well-meaning Christians seeking to help orphans who, nonetheless, ended up doing harm because they failed to thoroughly investigate the situation.
"[D]etermining what is best for a child is never easy," so Medefind recommends that Christian agencies and families "be known as the most vigilant in seeking to prevent adoptions driven solely by poverty." When financial need is the only reason for relinquishing a child, "every effort should be made to both persuade and empower the parent to raise the child at home."
Becoming Home is part of a series, called "Frames," by Barna Group, a Christian research and polling organization. The series intends to provide practical advice about complicated issues in short, easy to understand books.
While the bulk of the book was written by Medefind, there is also an introduction written by Barna Group that includes lots of data and easy-to-read charts and graphs. And there is a concluding chapter with thoughts from author and preacher Francis Chan, Pastor David Platt and Focus on the Family President Jim Daly, among others.