How Do You Really Forgive Someone Who Hurt You?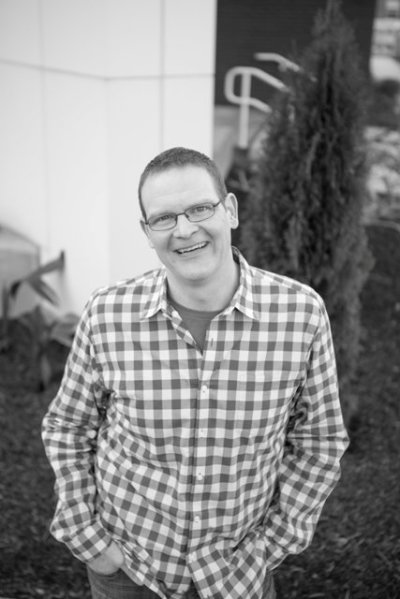 I was having a really great day…a REALLY great day…
When all of a sudden "IT" hit me – the memory of what "that person" did to me over 30 years ago.
Within a couple of seconds I went from happiness and joy to pain and anger...serious anger, like I wanted to hurt someone anger.
What this person did to me was wrong!
He never had to answer for his crime!
He "got away" with it and left me holding the bag of guilt, shame and pain.
I wanted to hit him.
Seriously, if he would have been standing right in front of me at that moment I can honestly say that there would have been no greater joy in my life than to punch him in the face over and over again.
However, as I thought about it more it hit me, "that would be too good for him, I've suffered for decades, he should suffer more…"
And for the next several minutes I slowly placed myself in the prison known as unforgiveness.
It was strange because if you had asked me at another time I would have told you that I had forgiven this person.
I would have told you that I had "moved on" and that what he did didn't bother me anymore.
However, on this day I realized that forgiveness is not a one-time decision but rather a daily process that isn't always necessarily easy, but is always right.
I understood that forgiveness is MUCH DEEPER than a feeling (if we wait until we feel like forgiving we will never actually forgive) but rather a choice I have to make over and over again when the pain from what was done to me hits me out of nowhere.
You've most likely had the exact same experience.
Something was done TO you…
You were molested
You were raped
Your spouse had an affair
Your business partner stole money
The LAST thing I am going to tell you is to "get over it!"
You've tried…and the pain of it still seems to sneak up on you.
And, I would NEVER tell you, "you should not feel that way!"
I've discovered that feelings are strong, they are real…and that MOST people would NEVER choose to feel the pain that was brought on them when "that event" happened to them.
When what happened to you shows back up in your mind (and it will.)
When "that person" who hurts you comes back to mind (and they will.)
The right thing to do (not the easy thing to do) is to choose in that moment to forgive.
No matter how many times you have done it in the past, you need to learn how to do it over and over again.
I've even had to say out loud at times, "Right now I choose to forgive BLANK…"
I can't tell you that it will ever be easy…but if we choose to forgive it will get better!
And as Christians we have said that Jesus is our example.
He forgave the people who were crucifying Him when they weren't even asking for it.
He modeled forgiveness for us…and because He forgave we can forgive.
Forgiven people forgive people!
So when "that situation" or "that person" pops in your mind, choose to forgive, and in doing so remember the words of Peter when he said in I Peter 2:23-25:
When they hurled their insults at him, he did not retaliate; when he suffered, he made no threats. Instead, he entrusted himself to him who judges justly. "He himself bore our sins" in his body on the cross, so that we might die to sins and live for righteousness; "by his wounds you have been healed." For "you were like sheep going astray," but now you have returned to the Shepherd and Overseer of your souls.
Perry Noble is the founding and senior pastor of NewSpring Church in South Carolina. The church averages 26,000 people during weekend services at multiple campuses throughout the state. Noble, his wife Lucretia and their daughter Charisse live in Anderson, South Carolina. You can read all of Perry's unfiltered thoughts about life and leadership at PerryNoble.com.