How I Met Your Mother Season 9: New Season to Be Told in Flashbacks, Flashforwards (VIDEO)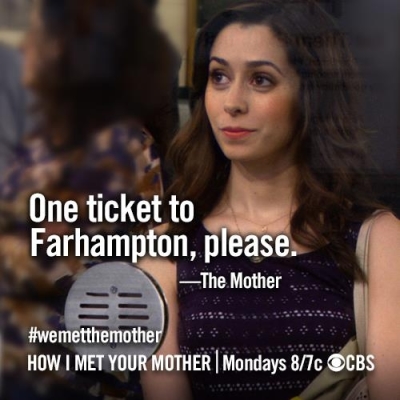 How I Met Your Mother Season 9 promises to be the most dramatic of the long running show, according to swirling spoilers, and fans of the hit sit-com are eagerly awaiting to see how Ted and the mother of his children finally get together.
It is a given that fans will finally meet and get to know the mother. Cristin Milioti has been confirmed as a main cast member for the entire season 9, and Carter Bays – the series co-creator – has already explained that fans will become "much better" acquainted with her through the upcoming season.
Bays has also confirmed that the entire Season 9 will be set at Barney and Robin's wedding weekend. That could sound a bit stuffy to some viewers, but it has been confirmed that the wedding will just be the setting – and the show will continue through the season with flashbacks and flashforwards, allowing the diversity of storylines and developments to continue.
Bays has said, "There's a time jump of some sort in every episode of this show, so you can rest assured the premiere will be no different."
He added, "That being said, this next season in particular will feature some of the most non-linear episodes we've ever done."
Most recent spoilers have suggested that writers will ensure the mother will get to know all the gang one by one, and that Ted will in fact be the last one to meet her.
CBS entertainment president Nina Tassler has said that Season 9 will show "how each character, before Ted, meets the mother. So, they each meet her independently before he does."
One of the most popular storylines will also continue through Season 9, and it is sure to be a fan favorite. The slap-bet will continue with more slaps due to be handed out before the hugely popular series comes to an end.
Spoilers have revealed that there will be two more final slaps handed out in the final season. In Season 2 following a so-called "slap bet" between Marshall and Barney, Marshall won the right to slap Barney five times, with the slaps being allowed to take place at any time in the future.
All those slaps, as well as a further three in Season 7 have been handed out, except two, and these will no doubt be mercilessly and hilariously given in Season 9.
Here is a video news report on spoilers for How I Met Your Mother Season 9:
How I Met Your Mother Season 9 Spoilers Revealed - ENTV